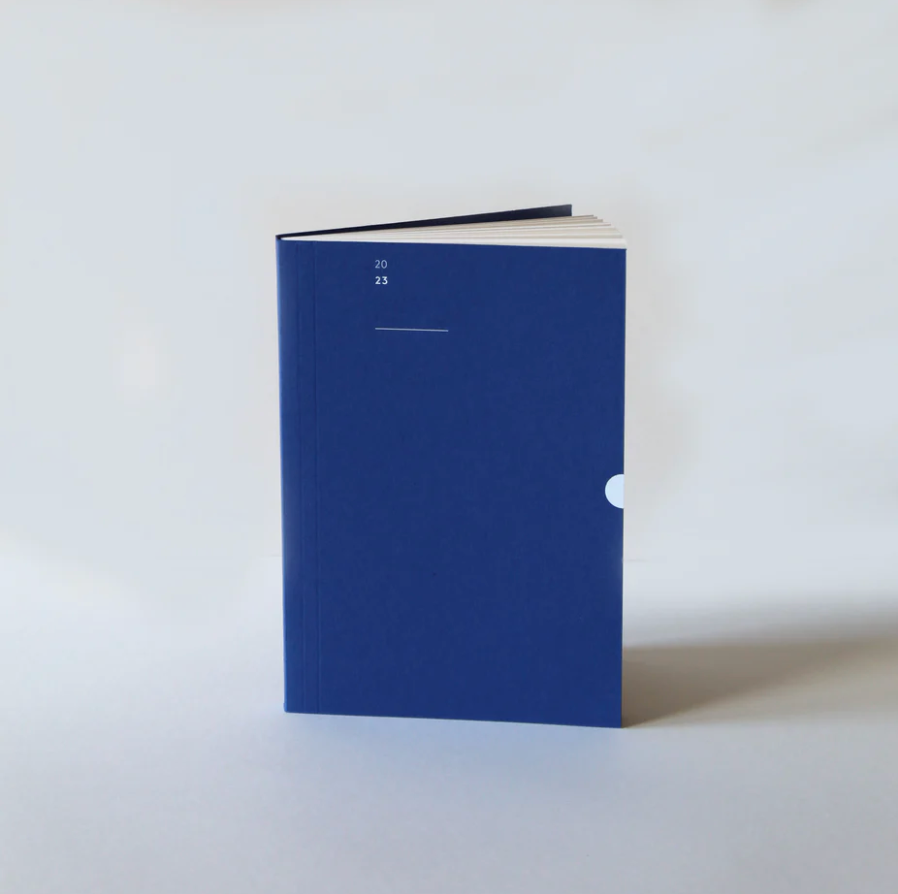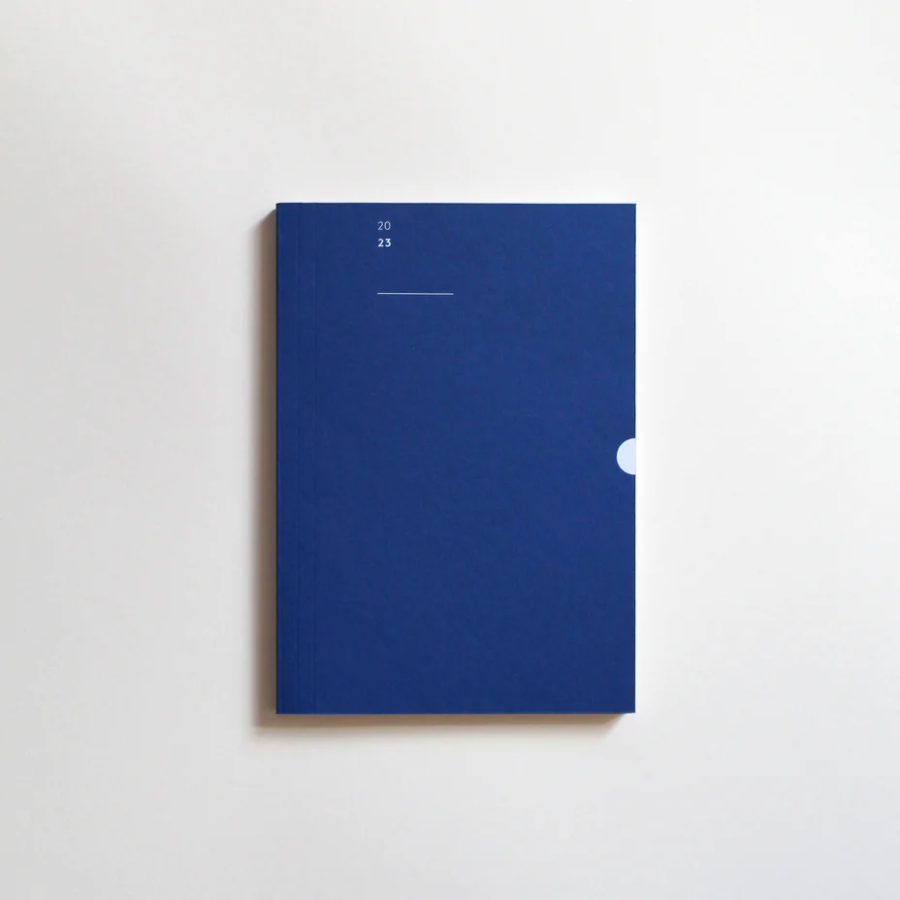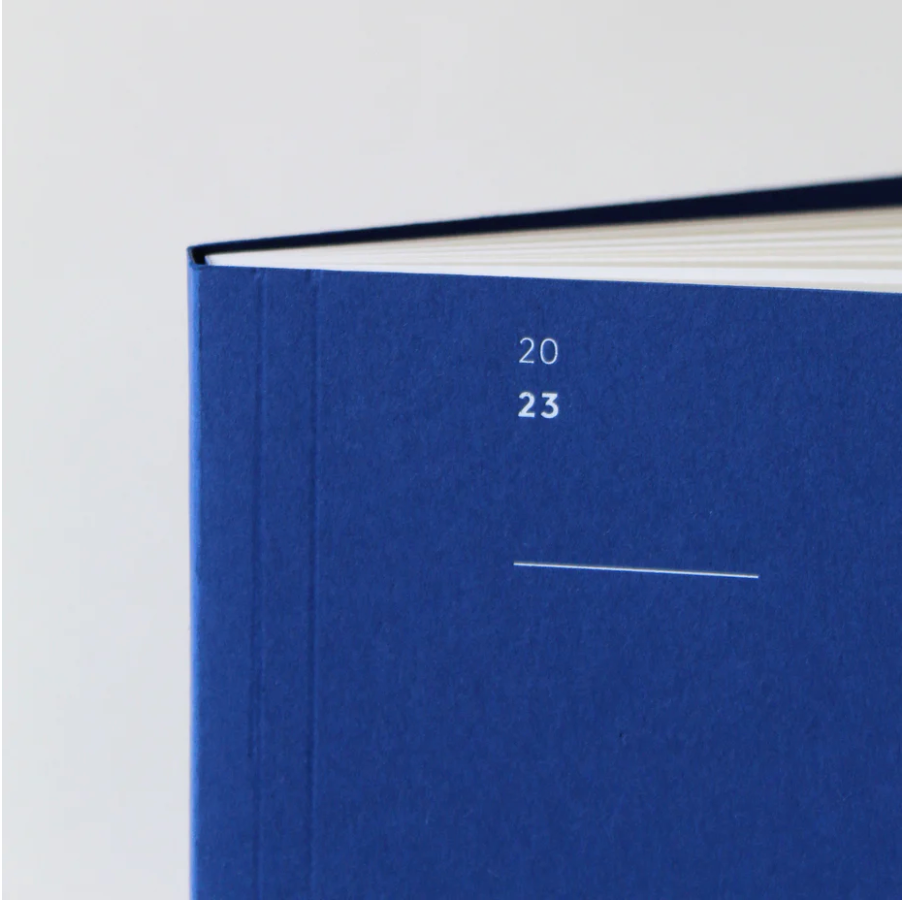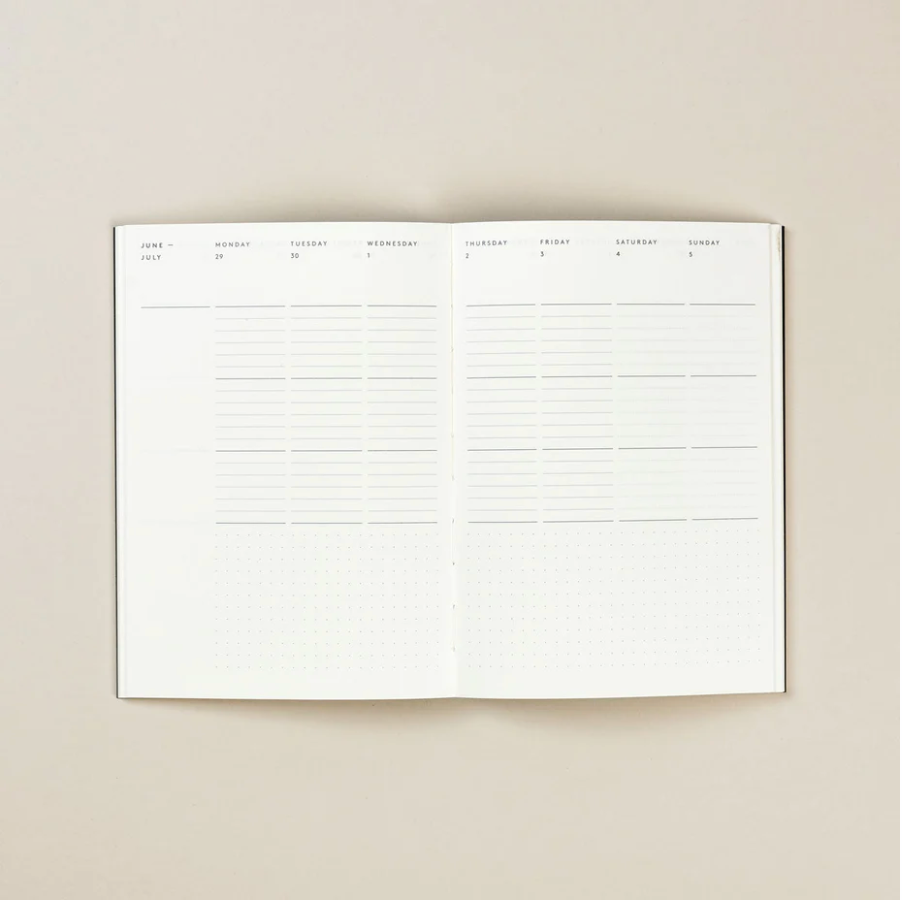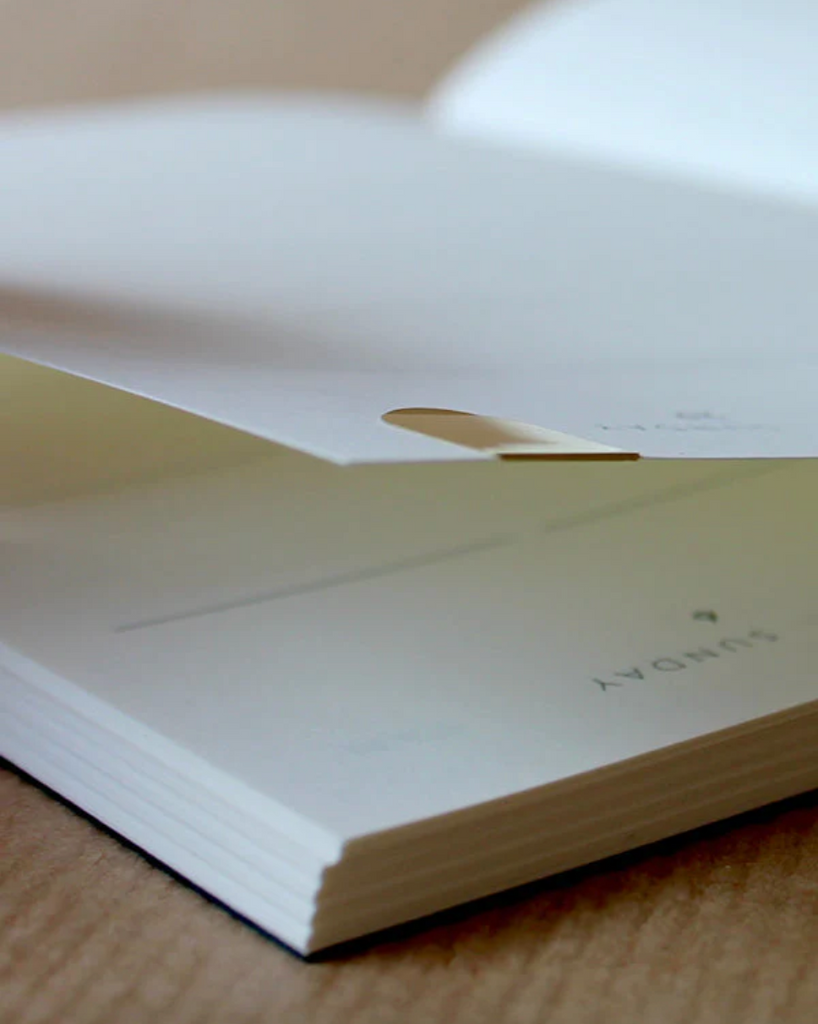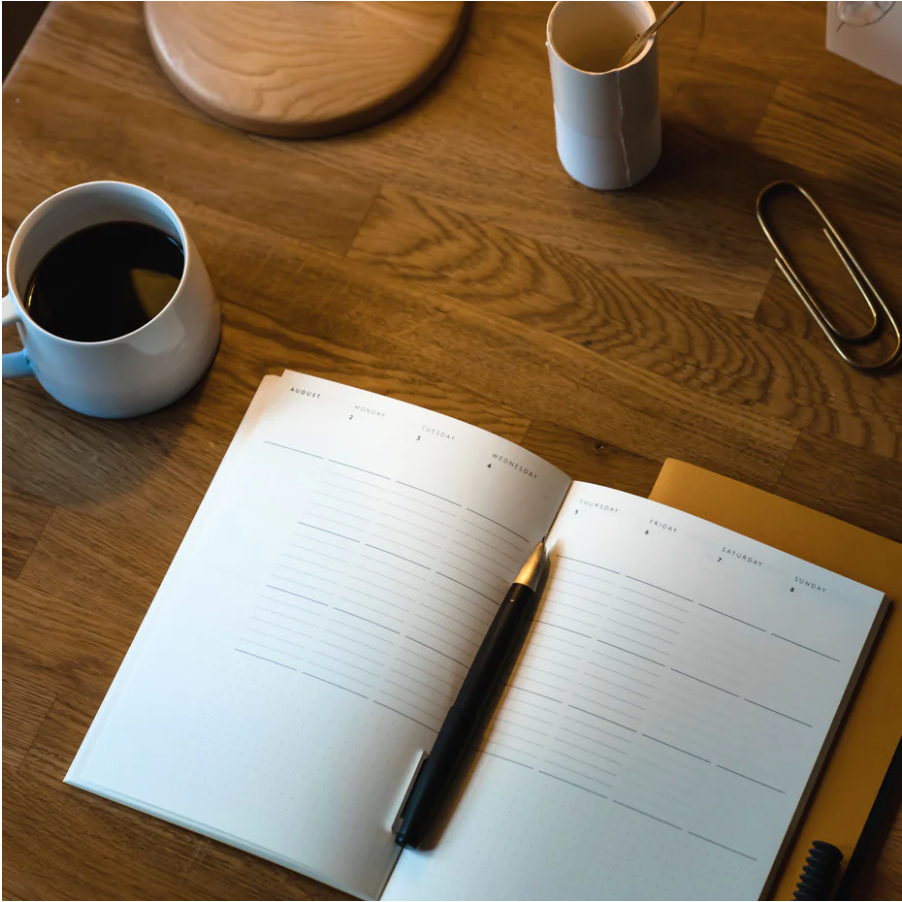 Mark+Fold 2023 Weekly Planner in Blue
RM59.00

RM239.00
Now in its seventh year, the Mark+Fold Diary is appreciated by stationery connoisseurs around the world and proud to gain new converts each year. Their award-winning layout provides clarity and structure without being prescriptive, so you have the freedom to create your own 'system'. Being avid stationery lovers, you can be sure that they use only the most exceptional paper — made in Scotland, silky smooth, and fountain-pen-friendly (at a whopping 120gsm!).
Each year, Mark+Fold produce a limited number of special editions. This year's Blue and Grey are 100% recycled, made in Germany from paper off-cuts. The grey has been simply blind debossed, for the ultimate minimal finish. You can view the full range of Colours here.
     Dated weekly spread per double-page with blank "zones" for your perusal
     Year Overview for 2023/2024
     8 dot grid pages for notes
Līneae is excited to be able to bring you the cult products of Mark+Fold as the first stockist of Mark + Fold in Asia.
Keep reading for the finer details of the product, or click on the 'Specifications' tab for a summary of facts.
LAYOUT
The Mark+Fold Diary layout is the result of extensive research into existing diary layouts, and in-depth discussions with our customers about what they felt was and wasn't working for them.
Focused on providing a clear 'picture of the week' using elegant, clean typography and neat 'zoning' of the page, they have kept things as simple as possible, with a view to offering structure without being prescriptive. The aim was to inspire you to make plans and feel excited about getting organised, but with the freedom to build your own 'system' — one that works for you and your life.
HOW IT'S MADE
Mark+Fold uses a fountain-pen-friendly 120gsm paper, which is super smooth and a beautiful, warm off-white shade. It is made sustainably in Scotland at an historic paper mill renowned for its high quality papers, made with water from the nearby River Don. 
All M+F notebooks and diaries are bound in thread-sewn sections with cold glue, resulting in a book that is as robust as it is elegant. The cover is attached via a strong 'hinge' front and back, rather than having any stiff glue applied along the spine itself. This allows for beautiful flexibility and a perfect 'layflat' for the most comfortable writing experience. M+F uses only FSC-certified papers. 
FORMAT

A5 (210 x 148 mm / 5.8" x 8.3")

PROCESS
BLIND DEBOSSED DETAILS
COLOUR
BLUE
COUNT

SINGLE PLANNER/DIARY

[BATCH OF 250, DESIGNED IN LONDON, BOUND IN BELGIUM, AUGUST 2022]

FEATURES
DATED WEEKLY PLANNER SECTION, NOTES PAGES, YEARLY OVERVIEW
PAPER

SUSTAINABLYSOURCED PAPERS, AND SMALLBATCH PRODUCTION

350GSM COVER, 100% RECYCLED, MADE IN EUROPE FROM POSTINDUSTRIAL WASTE

120GSM SMOOTH CREAM FOUNTAINPENFRIENDLY PAPER, MADE IN SCOTLAND

BINDING
COLD GLUE, THREADSEWN LAYFLAT BINDING (OPENS FLAT)
PAGE COUNT

DATED WEEKLY SPREAD PER DOUBLEPAGE WITH BLANK "ZONES" TO HELP CREATE YOUR OWN SYSTEM

YEAR OVERVIEWS FOR 2023/2024

8 DOT GRID PAGES FOR NOTES

TOTAL PAGE COUNT: 120 PAGES

ORIGIN
DESIGNED IN LONDON, BOUND IN BELGIUM