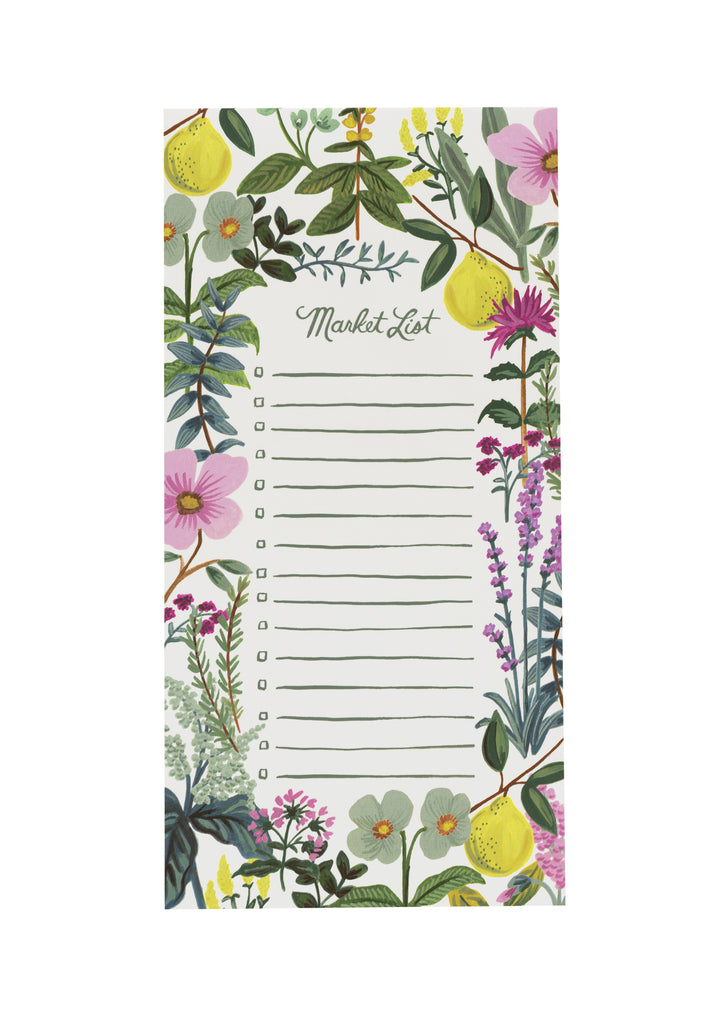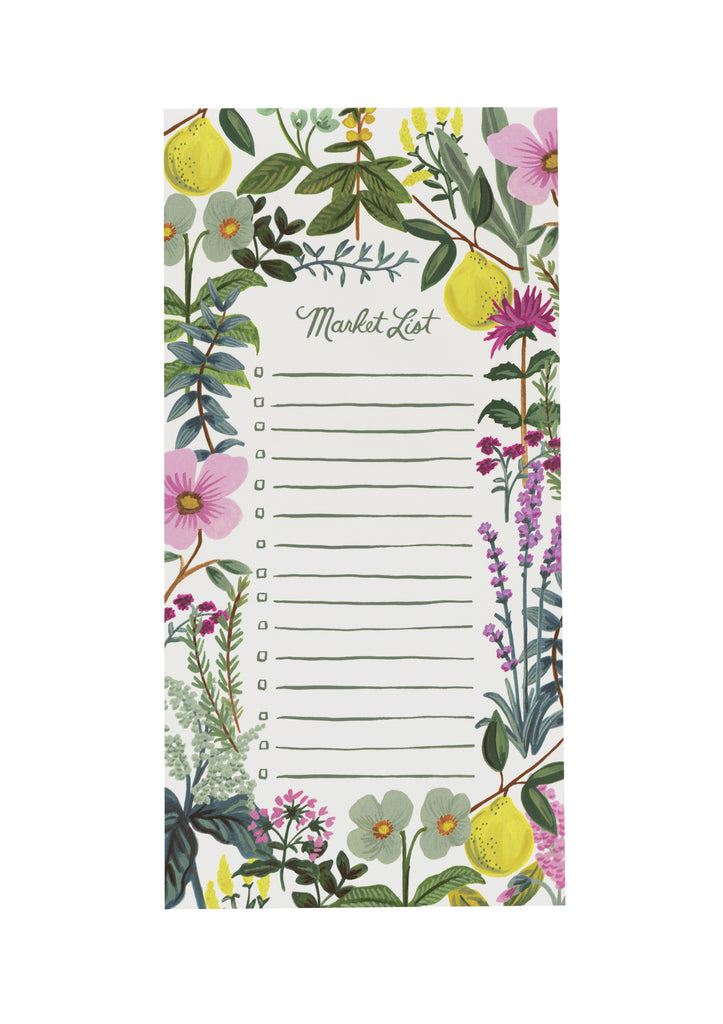 Rifle Paper Co. Herb Garden Market Pad
RM79.00

RM0.00
Make your grocery store run a little bit sweeter with Rifle Paper Co.'s tear-off Market Pads, which feature an attachable magnet for hanging on the fridge. This handy notepad, features lines and check boxes to keep your shopping list or tasks on track.
Planning your meals for the week means being able to have a shopping list of just what you need. This is especially helpful when you are trying not to buy unnecessary snacks and things that you will end up not using. Nowadays, when we prefer to spend less time in stores and supermarkets, having a list helps make shopping a lot quicker and efficient!
With their signature floral illustrations adorning each page, you'll be reaching for these every time you have a task to write down. Mobile phones not required!
Each page is blank on the underside to allow for extra scribbles and notes.
A boutique stationery brand and design studio based in Winter Park, Florida. Rifle Paper Co. is founded by designer Anna Bond together with her husband Nathan Bond. ⁠Anna's world of bold colours, painted florals and whimsical characters have adorned things from notebook covers to books and even US postage stamps! 
⁠
Printed on high quality FSC-certified paper stock, Rifle Paper Co. is known for creating world class, individual, personal correspondence.
| | |
| --- | --- |
| FORMAT | 8.5" (L) x 4.25" (W) |
| MATERIAL | TEXT PAPER |
| PROCESS | FULLCOLOUR PRINT |
| COLOUR | WARM WHITE, GREEN, YELLOW, PURPLE |
| FEATURES | ATTACHABLE MAGNET, CHECKLIST FORMAT, LINED |
| PAGE COUNT | 65 TEAROFF PAGES |
| ORIGIN | USA |