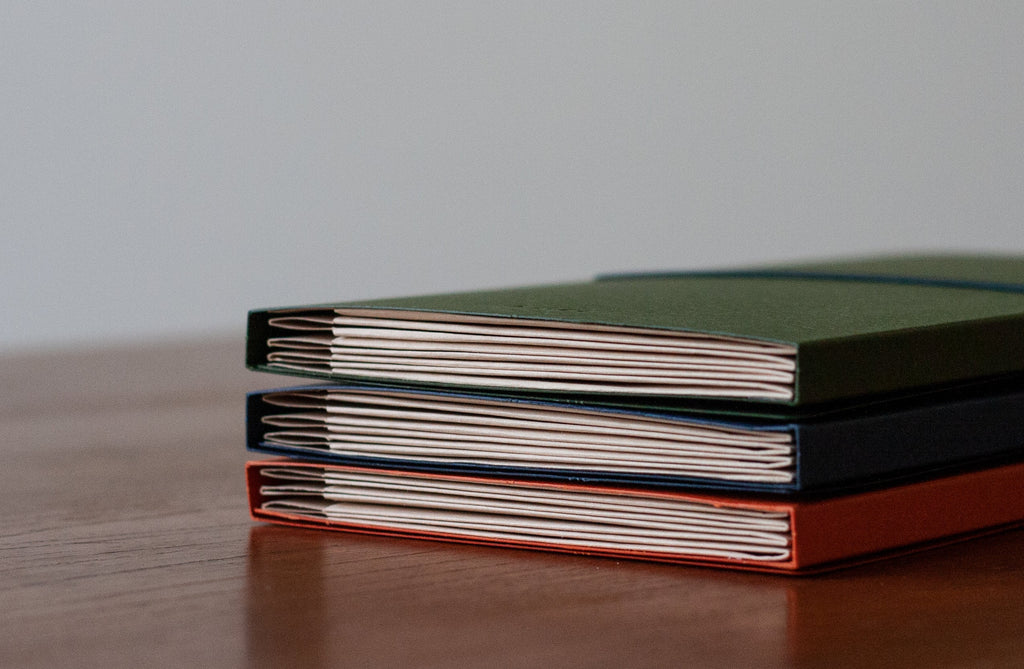 Seconds Sale: Poi Co. Origami Folder in Indigo Blue
RM95.00

RM124.00
A travel-sized folder for storing and organising documents, receipts and notes wherever you go.
Each contains 8 individually hand-folded and assembled envelope pockets. The elastic band closers have also been custom dyed to compliment the cover paper colours.
Please note that this item is being sold as an imperfect item: There may be a very faint crease mark on the spine of the folder. However, the quality of both the exterior and interior papers and envelopes are in no way compromised.
There is a no refund policy on sale items.
Available in 3 exterior colour options: Olive green, vermilion orange, indigo blue.
| | |
| --- | --- |
| FORMAT | |
| PROCESS | HAND FOLDED AND HAND ASSEMBLED |
| COLOUR | INDIGO BLUE |
| COUNT | SINGLE FOLDER |
| FEATURES | ELASTIC BAND CLOSURE, 8 HAND FOLDED ENVELOPE POCKETS |
| PAPER | 308GSM HEIWA PAPER COVER (JAPAN), 150GSM INTERNAL PAPER BY G.F. SMITH (UK) |
| ORIGIN | MADE IN SEOUL, S. KOREA |