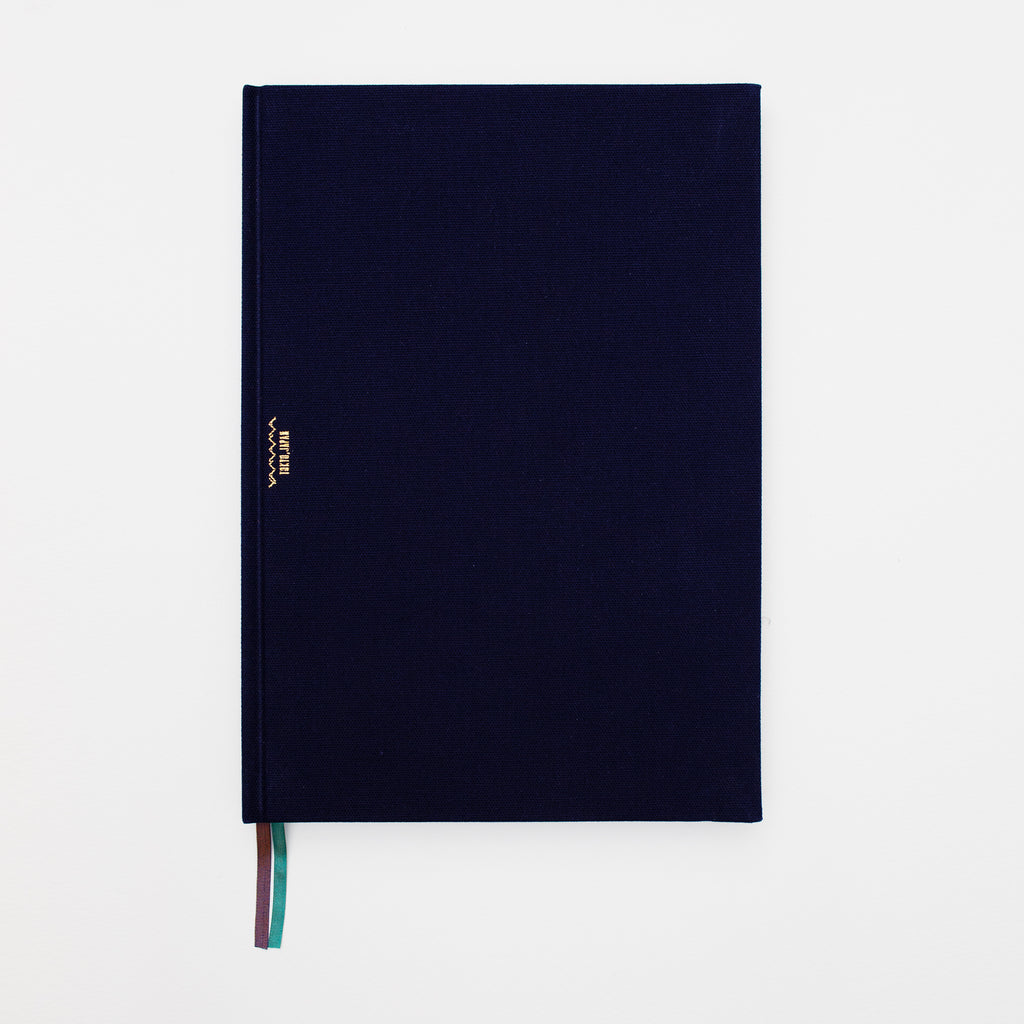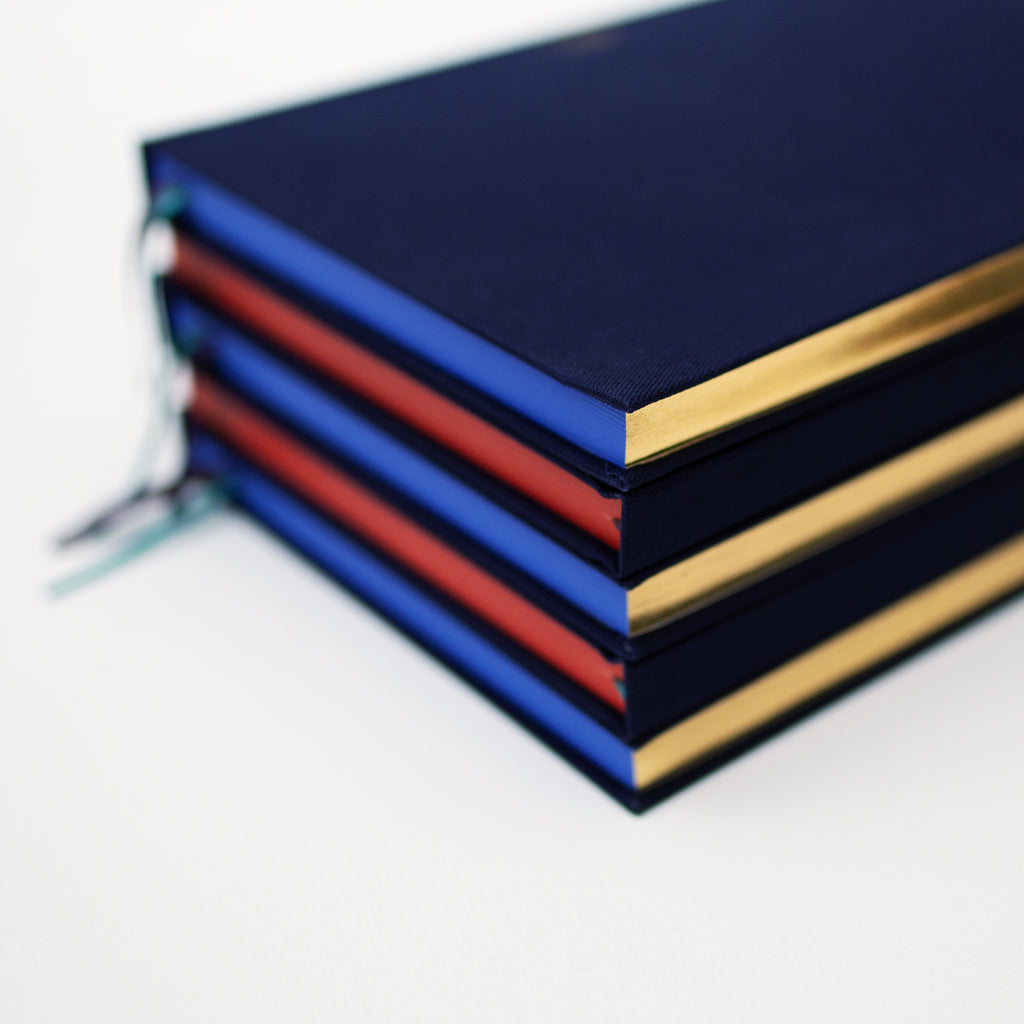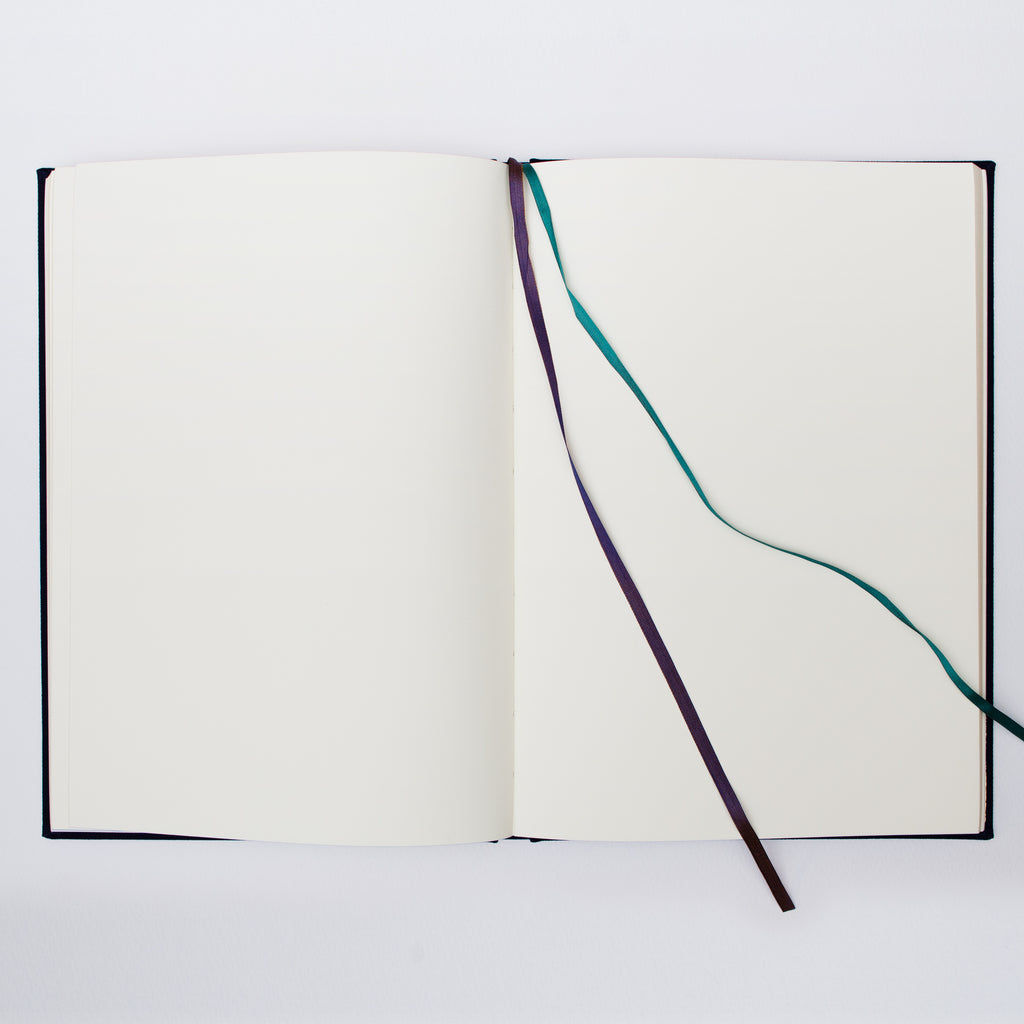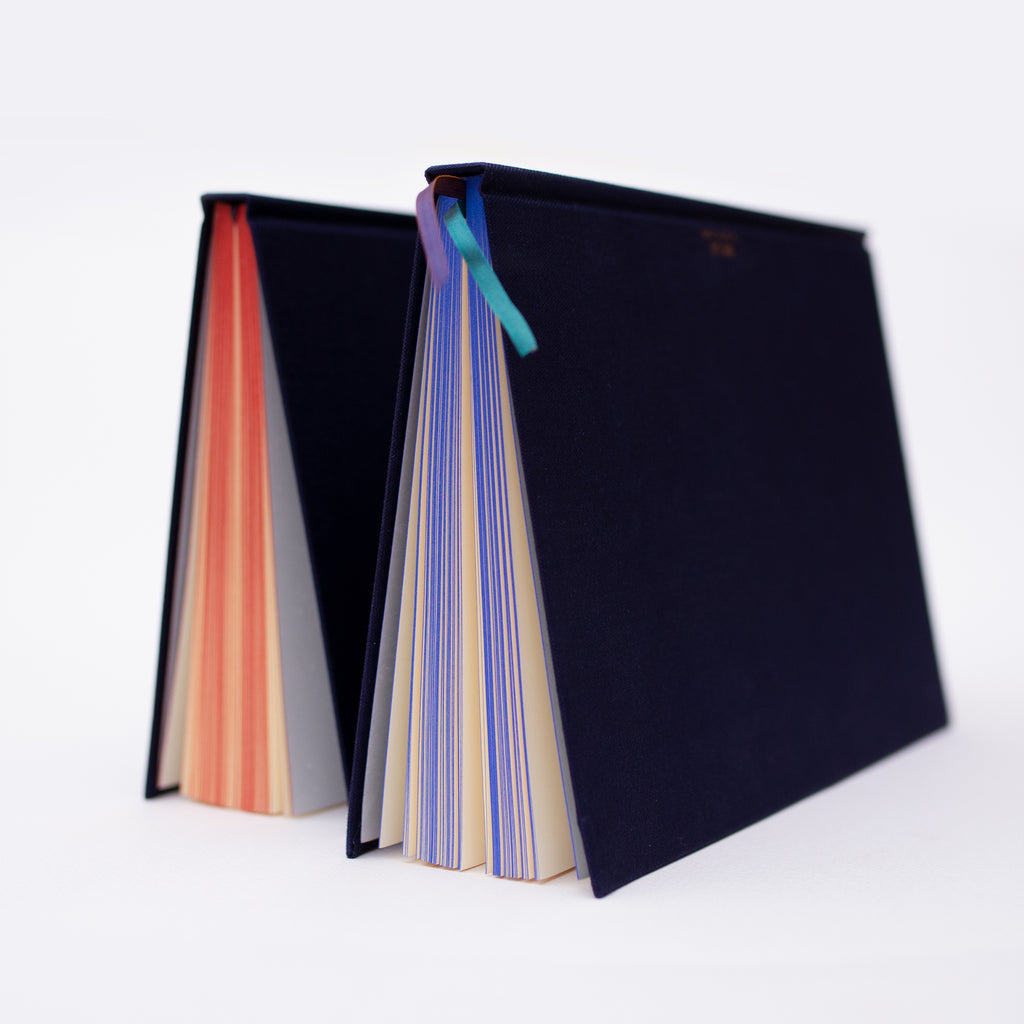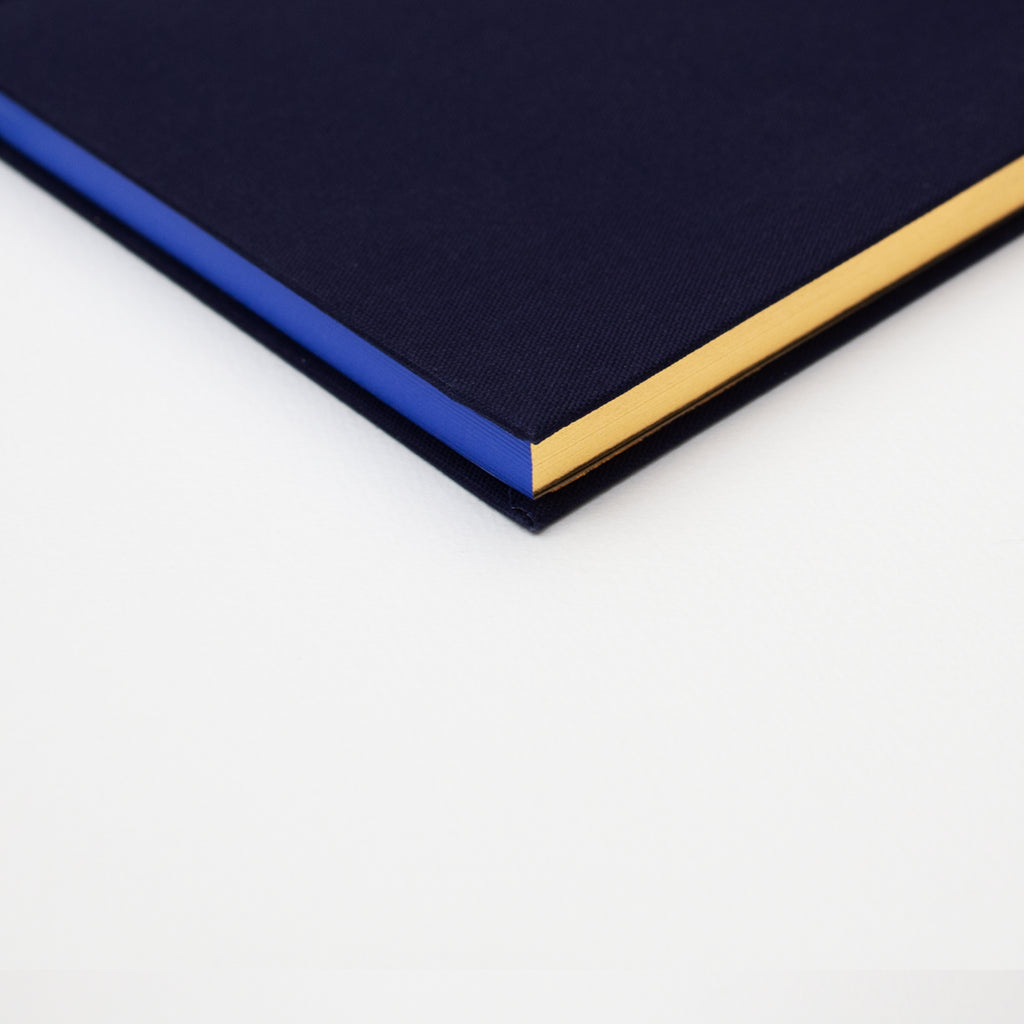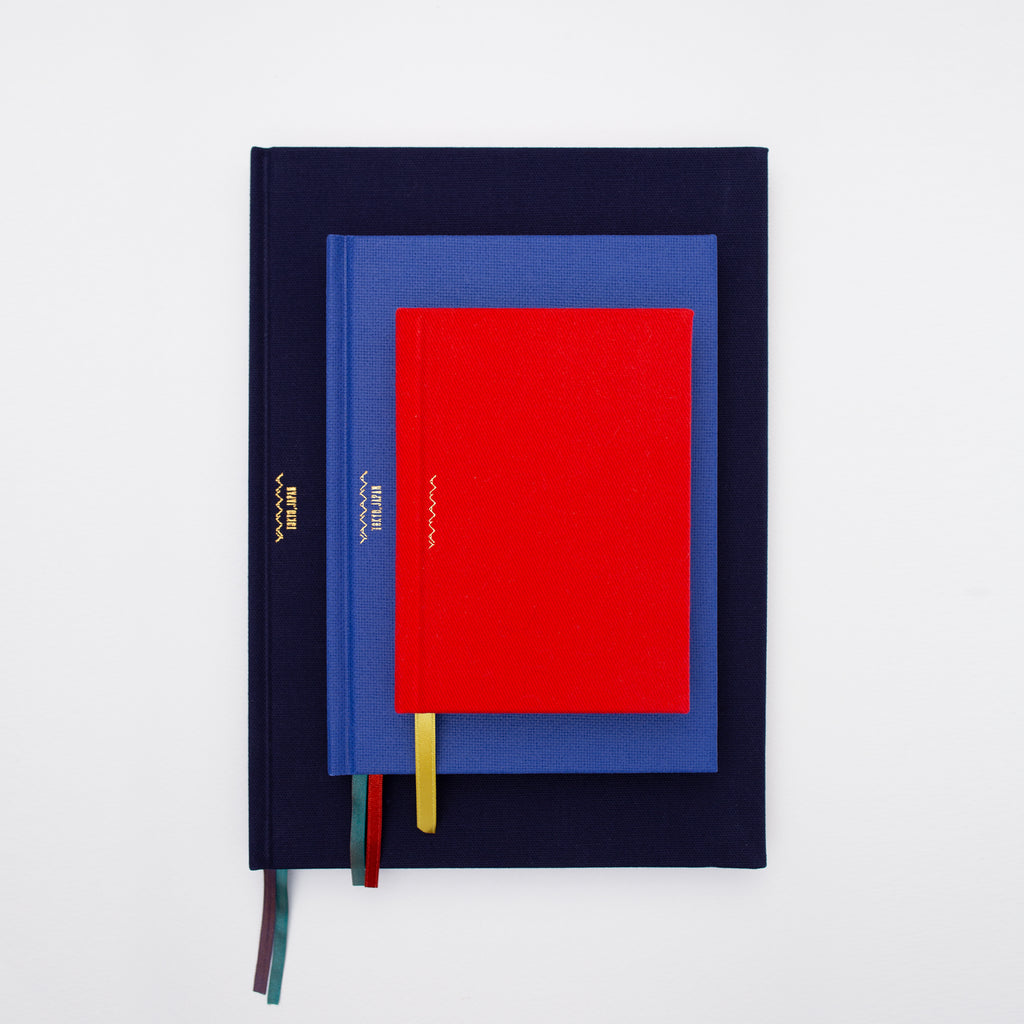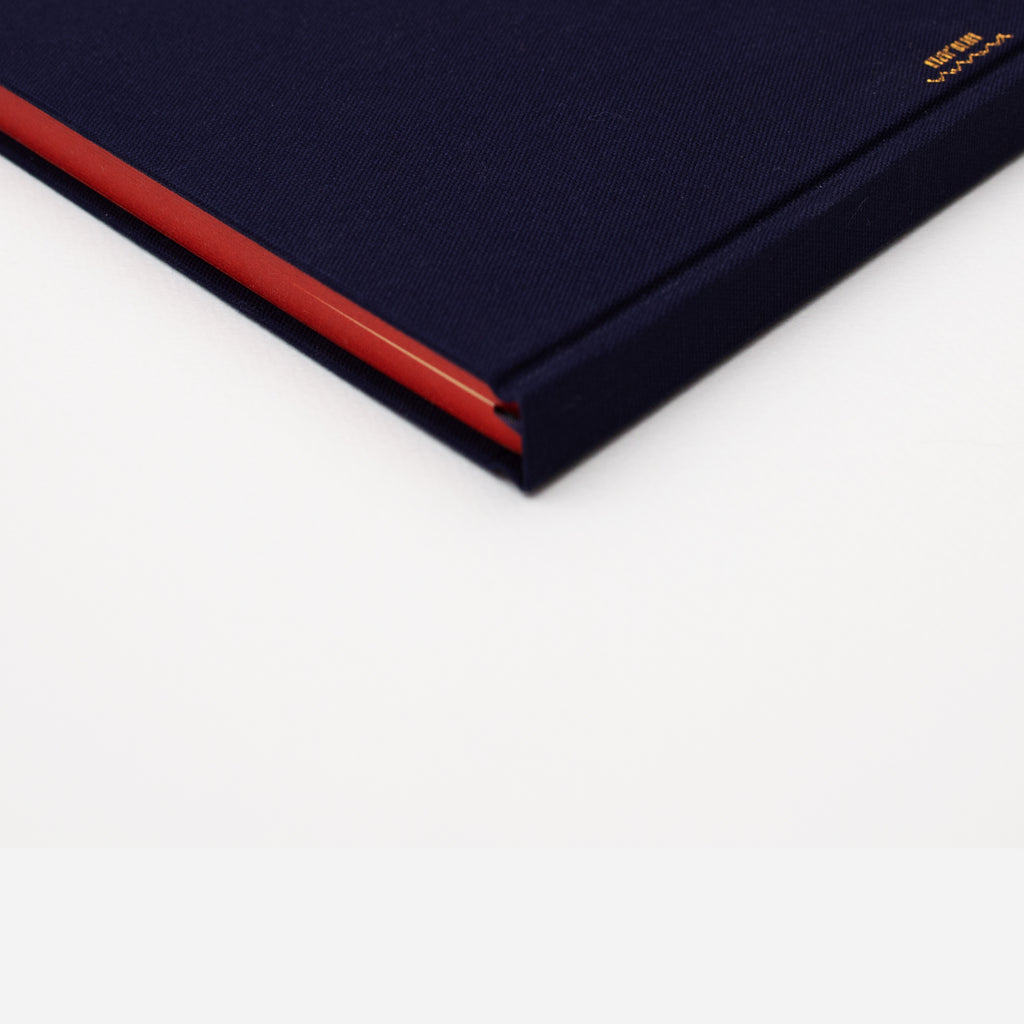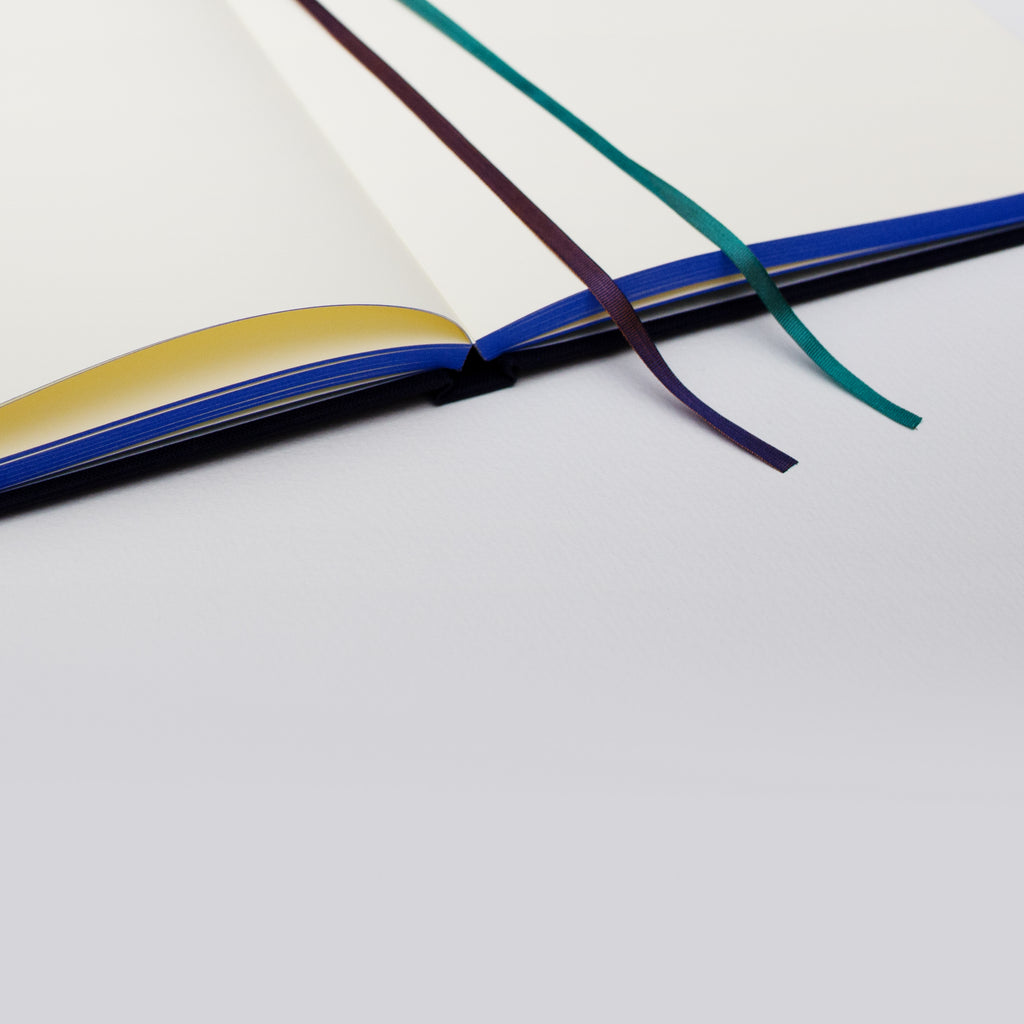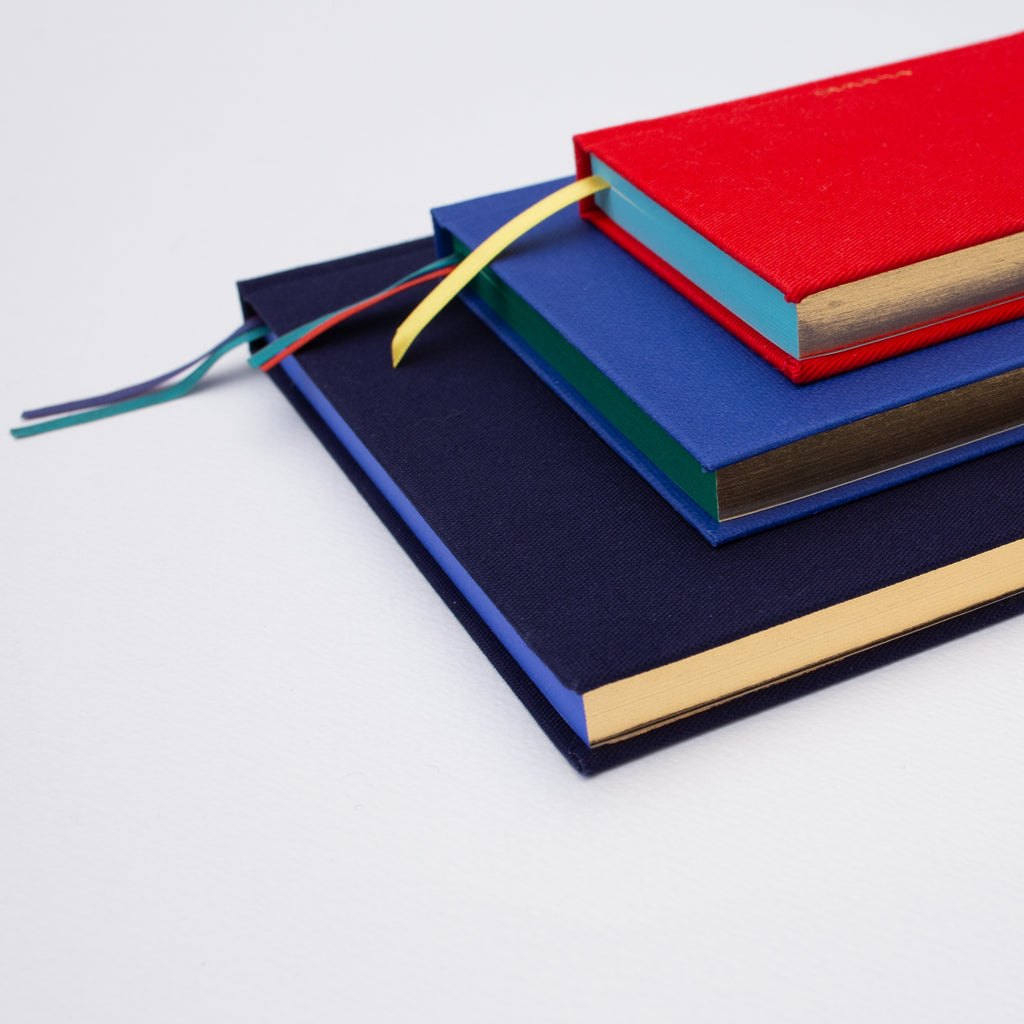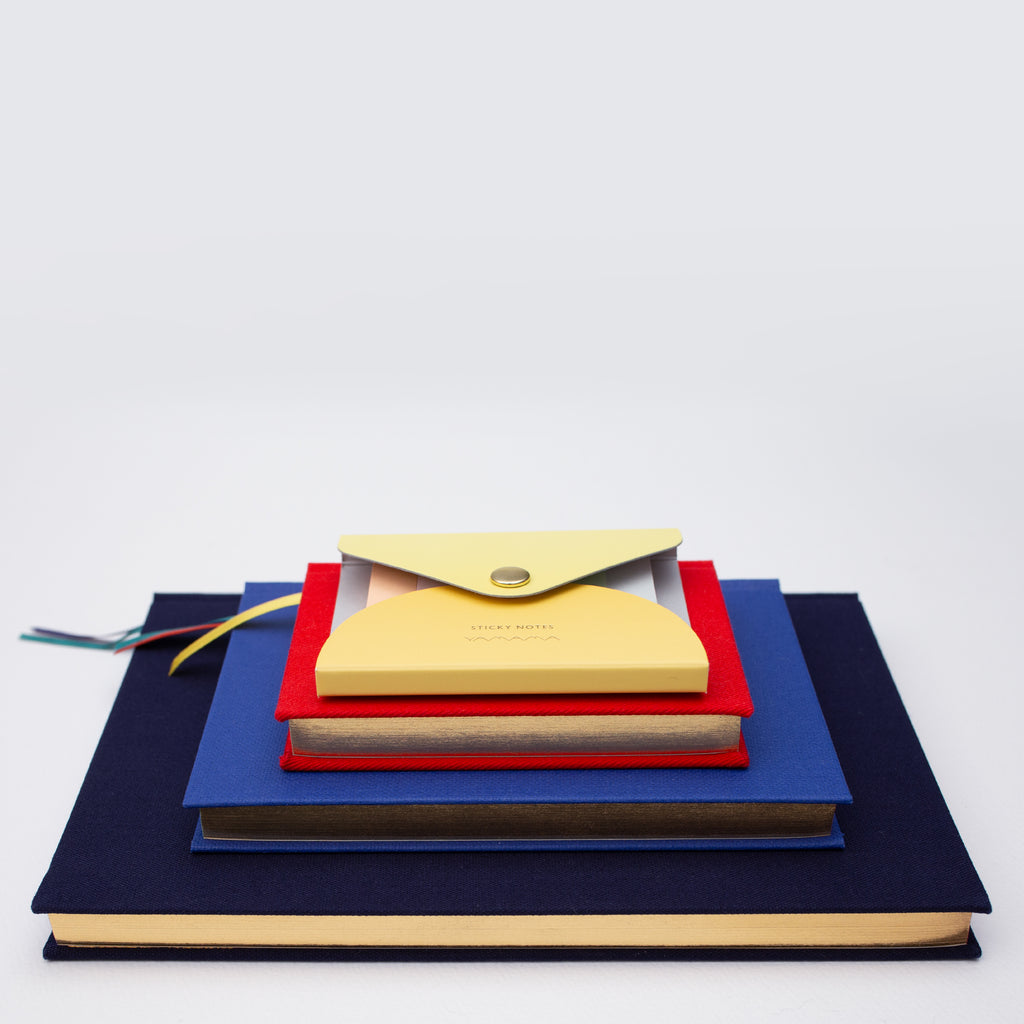 Yamama A5 Side Coloured Notebook in Navy
RM125.00

RM0.00
The Yamama hardcover notebooks are a must-have for any stationery aficionado. Designed and made in Tokyo from high-quality Japanese materials, each notebook comes with coloured edgings in gold, blue, and red.
The hardcover notebook is bound in a deep navy fabric using hollow back binding which allow the pages to lay flat when open.
Made with high quality Japanese technology and using high-quality writing paper from OK Fools paper, each notebook contains 206 plain cream pages. 
Did you know?

OK Fools was the first Fool's Cap paper produced in Japan by Ohtori Paper. In Japan, the term "Fools Paper" has long been used to refer to high-end writing papers. British Fool's Cap paper was first imported into Japan in the late 1800s. The popular Japanese version was produced at the Oji Ogura Factory, where the name OK comes from. While the current iteration is being made by Nippon Paper Industries Yatsushiro Factory, they have kept the OK name for brand recognition.
| | |
| --- | --- |
| FORMAT | A5 |
| COLOUR | NAVY |
| FEATURES | GOLD FOIL DETAIL, DOUBLE SATIN RIBBON MARKERS, COLOURED EDGING ON PAGES RED, BLUE, GOLD |
| PAPER | OK FOOLS CREAM PAPER, PLAIN/UNRULED PAGES |
| BINDING | FABRIC HARDBACK HOLLOW BACK BINDING, LAYFLAT |
| PAGE COUNT | 206 |
| ORIGIN | JAPAN |