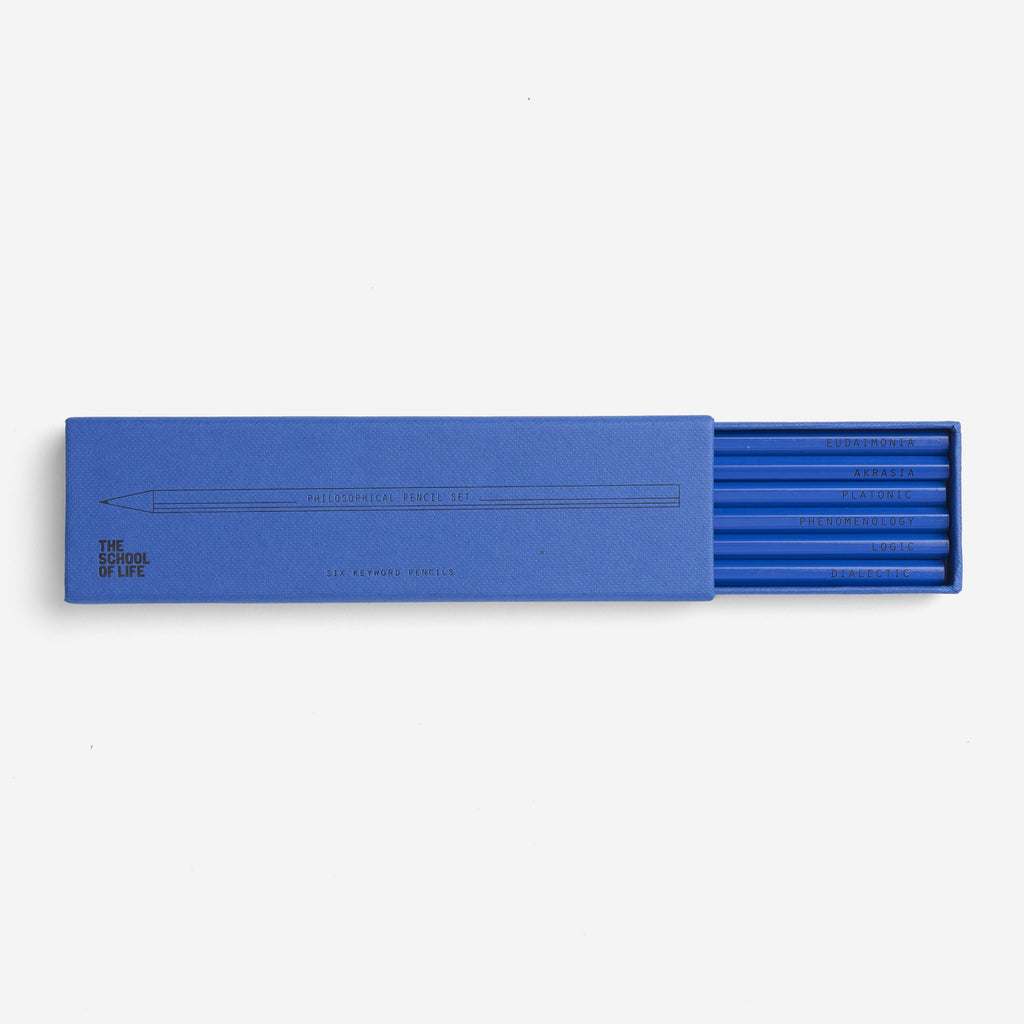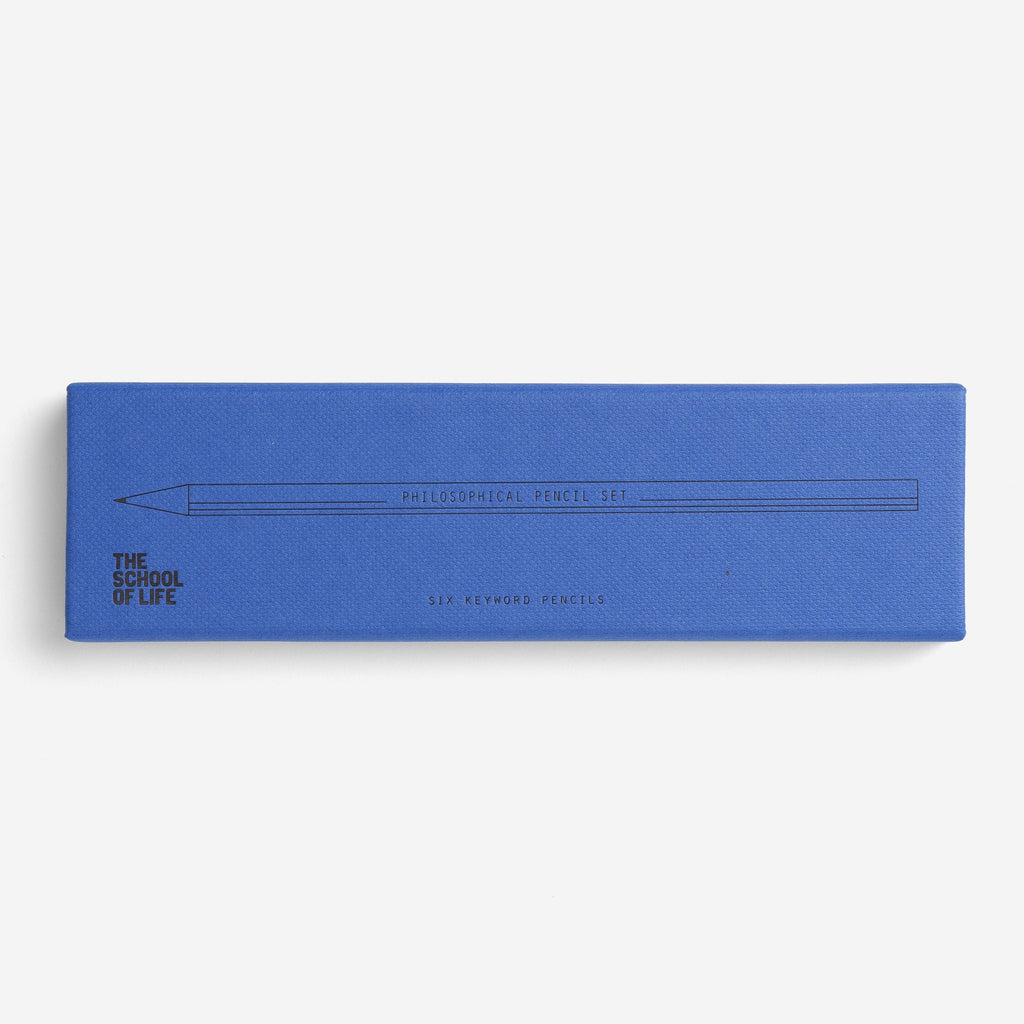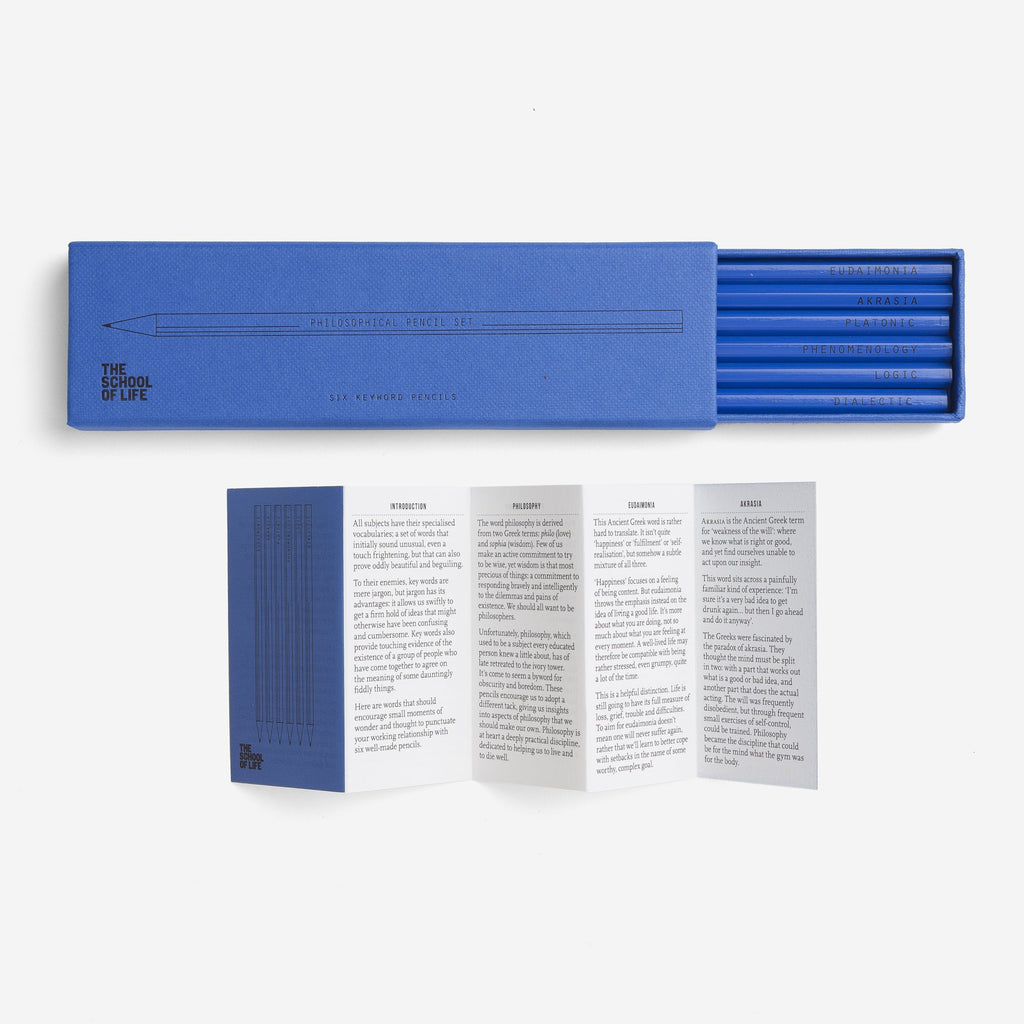 The School of Life Philosophical Pencil Set
RM49.00

RM65.00
What could be better than picking up a pencil and reading an inspirational philosophical sentiment?
A set of six pencils featuring key words from the field of philosophy.
Both elegant and educational, use these pencils to elevate your projects, office and mind. Each pencil set comes with a definition booklet. 

The Philosophy Key Word Pencil Set uses a selection of the most important words from the philosophy discipline. These words may initially sound unusual, even a touch frightening, but that can also prove oddly beautiful and beguiling.
These six pencils help unravel the meaning of philosophical terms so they can help us in everyday life. Here are words that should encourage small moments of wonder and thought to punctuate your working relationship with six well-made pencils.
The key words on the Philosophy pencils are:
Eudaimonia
Akrasia
Platonic
Phenomenology
Logic
Dialectic 
| | |
| --- | --- |
| FORMAT | |
| MATERIAL | WOOD, LEAD |
| FEATURES | BUCKRAM FINISH BOX, DEFINITION BOOKLET |
| COUNT | 1 BOX (6 PENCILS) |
| ORIGIN | GERMANY |