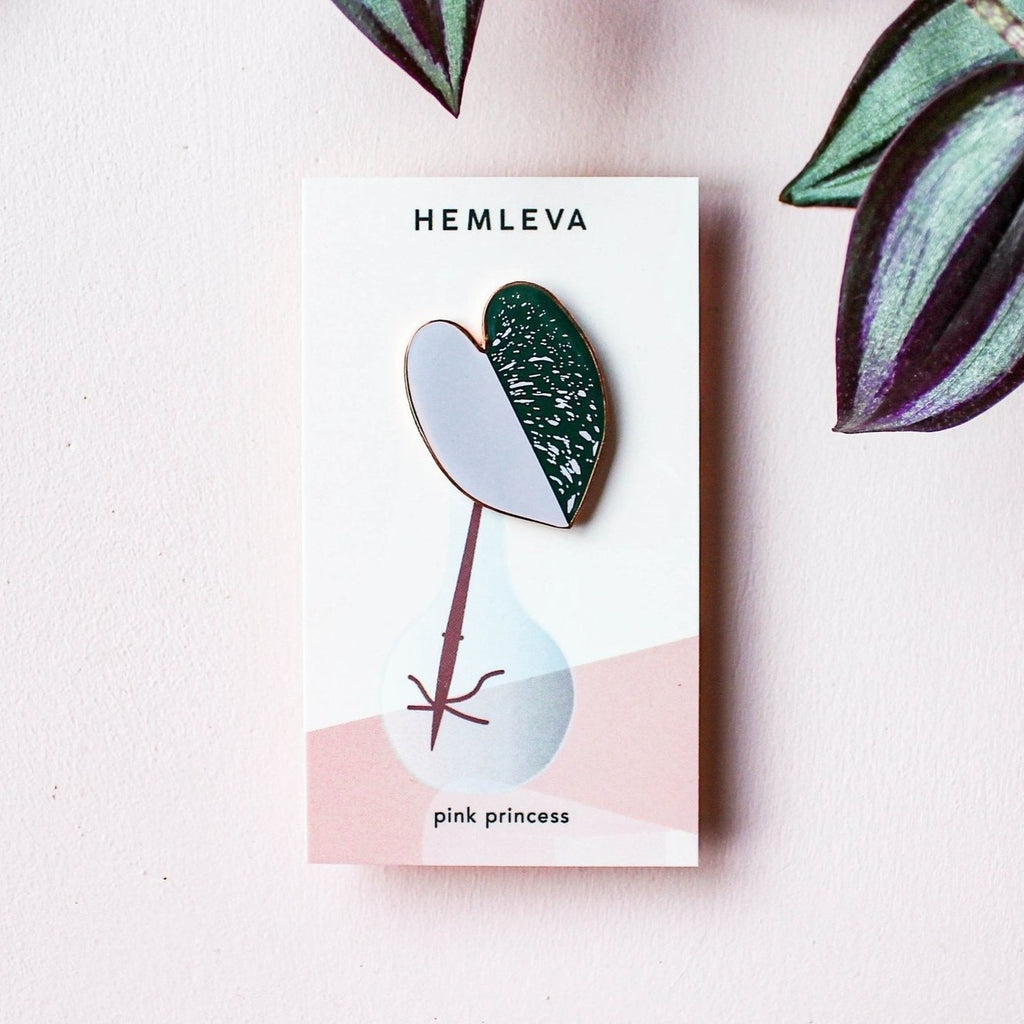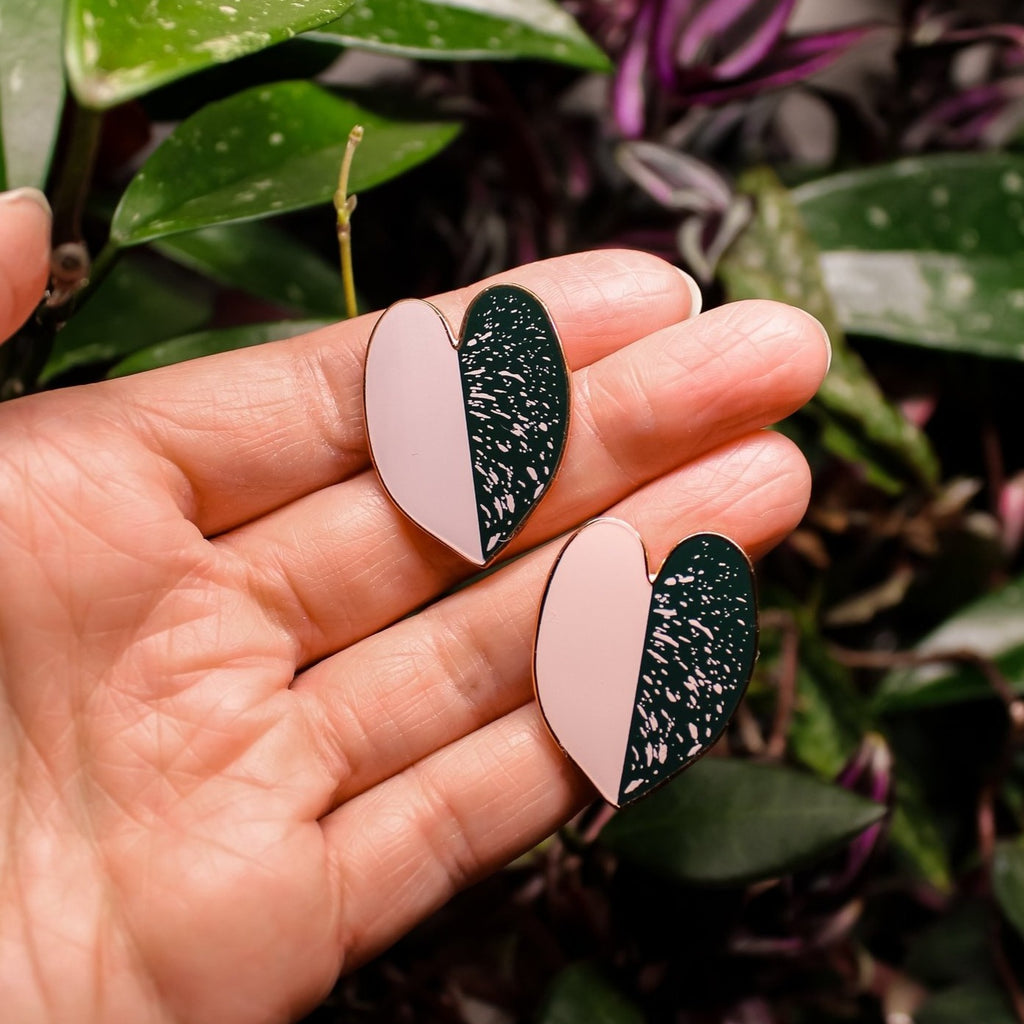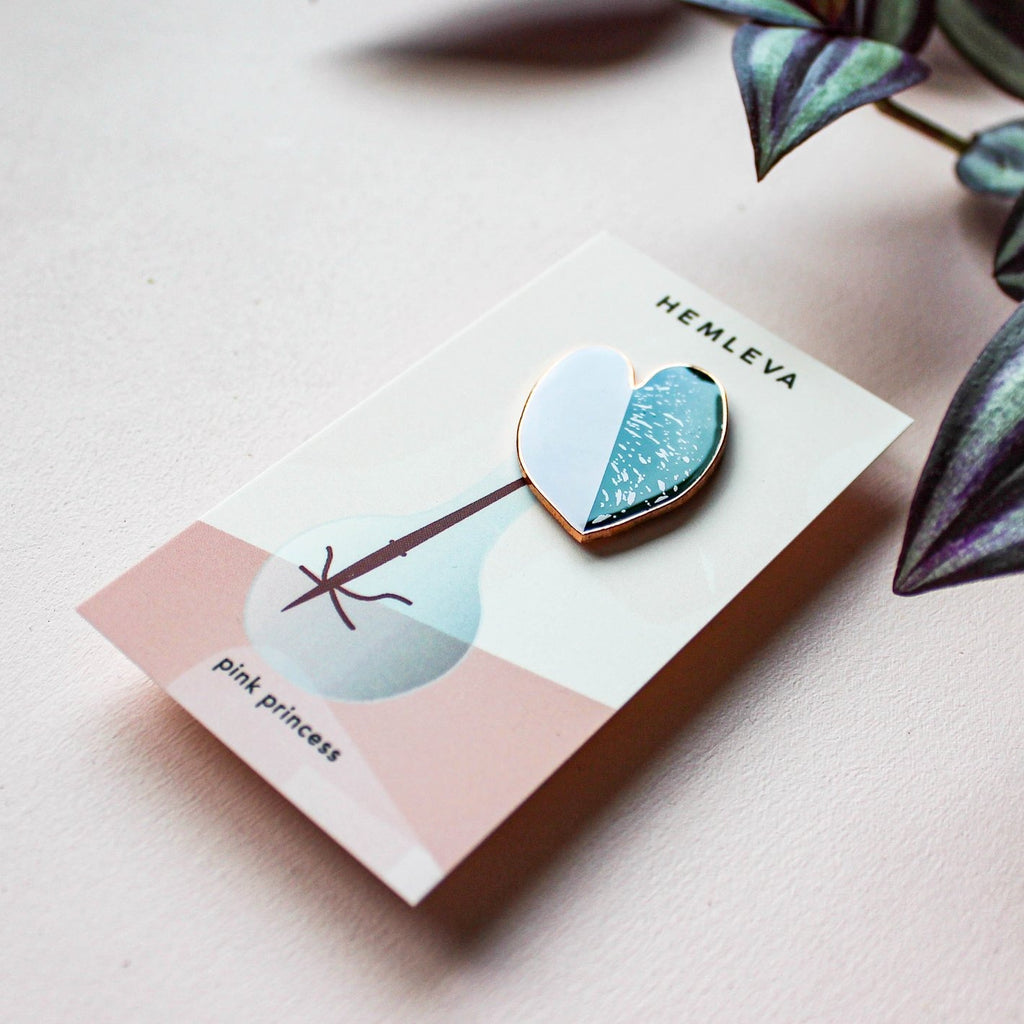 Hemleva Lucky Dip Pink Princess Pin
RM49.00

RM0.00
The Pink Princess Philodendron is currently one of the most sought after plants. It is a man-made hybrid from the 1970s, of two different philodendrons.

With its heart-shaped leaves, gorgeous variegated colouring that includes shades of greens, blacks and several shades of pink, it is no wonder why this pretty plant is a true princess of the plant world.

This stunning pin with its unique variegation is the perfect pin for any plant collector. 
Make a statement with accessories and add a pin to any scarf, lapel or tie; or simply tack one onto your tote bag or notice board. Collect all designs here.
What does "Lucky Dip" mean?
If you look at the main photo, you can see that there is a slight colour variation between the two Pink Princess Pins - ranging from Lilac to Light Powdery Pink. In the process of getting the shade just right there were some colour changes. So with this very fun Lucky Dip listing, you will be surprised with a pin in this colour range.
We love surprises, don't you? 😊
All Hemleva pins are illustrated and designed by Samantha Leung.
| | |
| --- | --- |
| FORMAT | 1 1/4" (H) x 1" (W)  |
| MATERIAL | HIGH POLISHED 10K PLATED GOLD BASE |
| PROCESS | HARD ENAMEL CLOISONNÉ |
| FEATURES | SECURE FLAT HEAD TIE TACK BACKING |
| PACKAGING | FULLY ILLUSTRATED CARD DISPLAY |
| ORIGIN | USA |