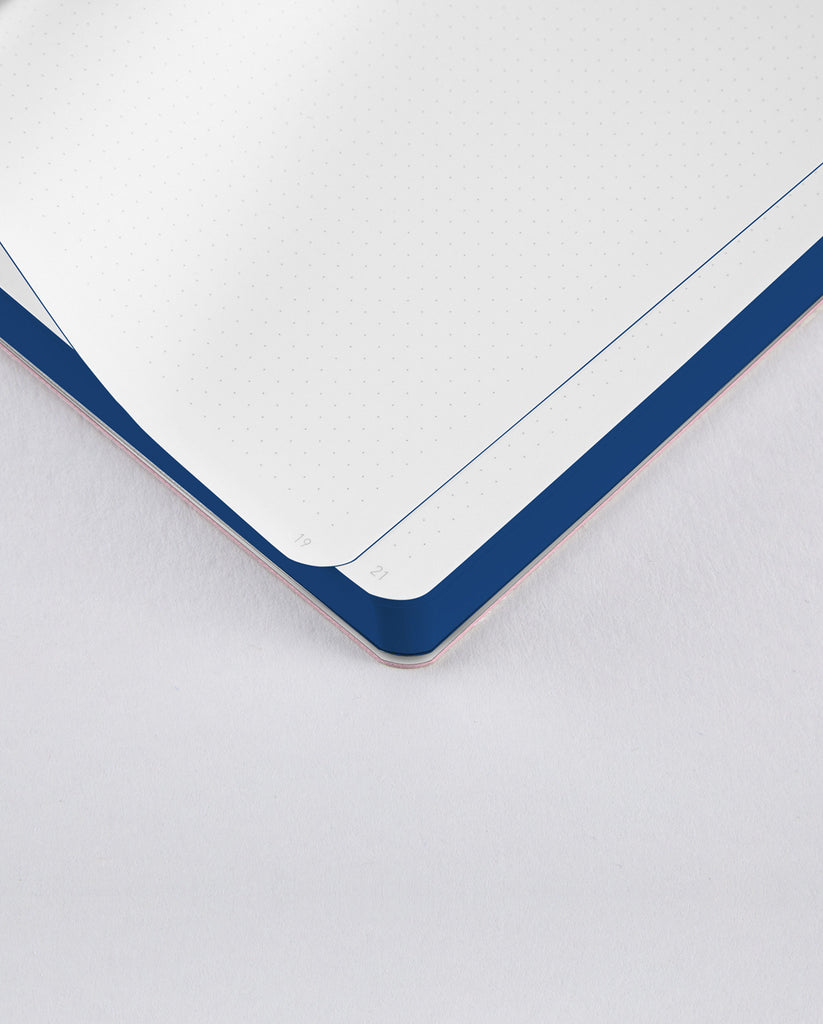 Nuuna Playful Thoughts Graphic Notebook (Small)
RM129.00

RM0.00
The Nuuna Playful Thoughts Graphic Notebook is perfect for the creative mind! It boasts a recycled leather cover featuring bold graphics in funky colours to spark the writer within. The high quality pages with a light dot grid pattern make writing (or drawing!) a dream on the smooth surface of its pages.
This notebook is like a playground. Allow yourself to think unconventionally, experiment madly, build extra high castles in the air or concoct the next secret coup. It's the perfect place to break ranks, let go of doubt, and forget the rules. Let your playfulness run wild!
Jen-uinely, this is a notebook you won't mind carrying around - perfect for penning down your ideas, memories and more!
MEASUREMENTS

16 × 108 × 150 mm

MATERIAL

SMOOTH RECYCLED LEATHER, PAPER

PROCESS

GRAPHIC SILK SCREEN PRINT DESIGN, BLUE PAGE EDGING

PAPER

120GM PREMIUM PAPER

FORMAT

2.5MM GREY DOT GRID

BINDING


THREAD STITCHING, LAYFLAT PAGES, FLEXICOVER

PAGES

176 NUMBERED PAGES

COLOUR

ROSÉ 

 

  BLUE

 

 

ORIGIN

GERMANY