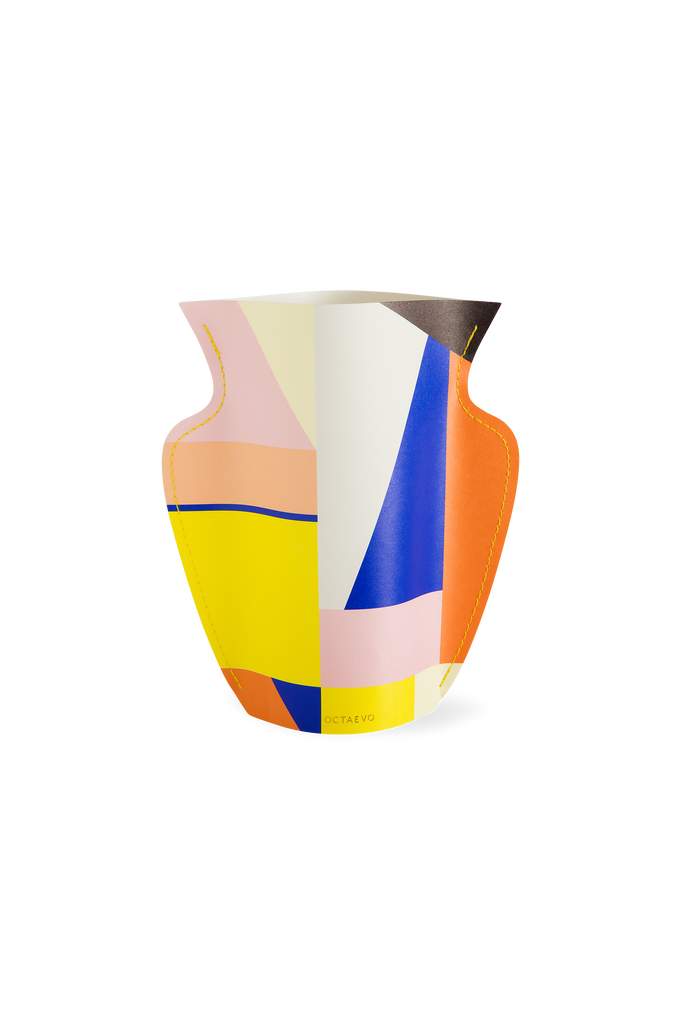 Octaevo Bazaar Mini Paper Vase
RM69.00

RM0.00
The new Bazaar Paper Vases are all about expression, positive vibes and serve as the uplifting design statement your home needs.

Place the vase on the dining table, in a windowsill or side table for a characterful design object that is unique in both its function and expression – and that pays homage to the '60s, one of our favourite design decade.

Made of special water resistant paper and sustainable materials this Bazaar paper vase is completely reusable - simply slip the base over your chosen vessel, or flatten to store. This truly special vase is sure to brighten any room; use them to adorn your desk, or dining table, or simply as a statement piece. 
This paper vase comes with an envelope and cute notecard, and so makes a truly thoughtful gift.  
Instructions for use:
1. Carefully cut off the top of a plastic bottle. Alternatively use a medium-sized glass or a ceramic vessel. Top the container half-way up with water and place it on a flat surface. 

2. Open the paper vase by gently pushing in the edges and slip it over the container. The vase is made of waterproof paper. Should the paper get wet, simply let it dry. Arrange the flowers and brighten up your favourite spot.
View the video here.
Octaevo's intent is to create hand crafted products to be enjoyed for a lifetime by virtue of their aesthetic, carefully selected materials and functional qualities. They work exclusively with suppliers who share their utmost commitment to people and our environment, actively pursuing sustainable practices and responsible sourcing - for a brighter future for all.
| | |
| --- | --- |
| FORMAT | |
| MATERIAL | 180GM WATERPROOF PAPER |
| PROCESS | DIECUT, LAMINATED AND HAND SEWN |
| COLOUR | VARIOUS |
| FEATURES | METALLIC FOIL STAMPING, WITH NOTECARD AND ENVELOPE |
| ORIGIN | HANDMADE IN BARCELONA |