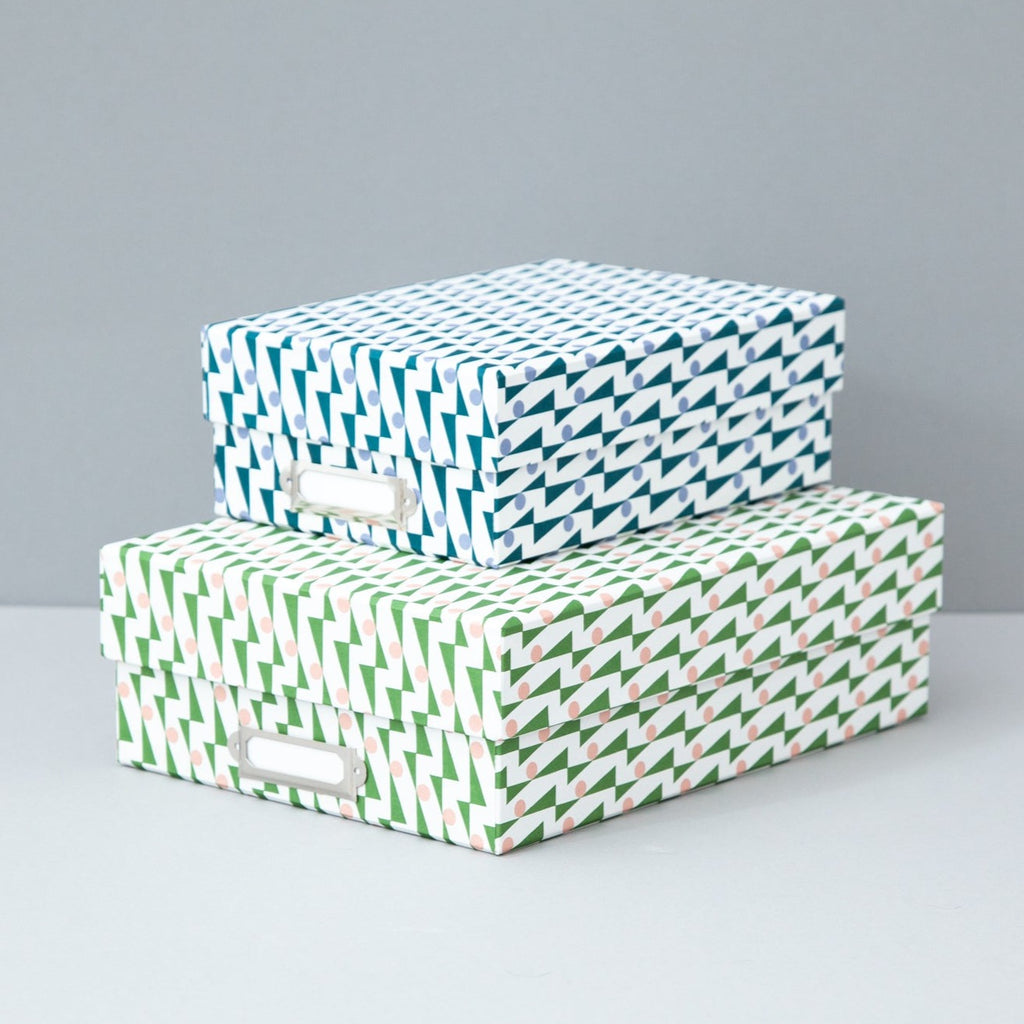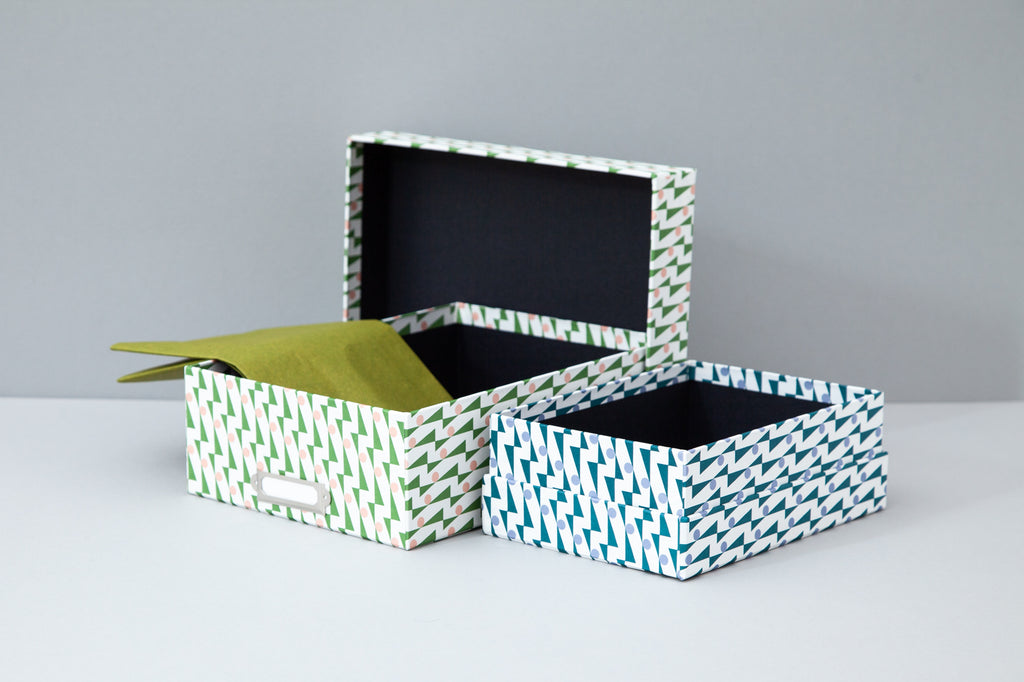 Ola Set of 2 Archive Boxes - Enid Print in Green / Ultramarine
RM239.00

RM0.00
A beautiful alternative to the usual run-of-the-mill archiving options, these exquisitely printed and handcrafted boxes by Ola are truly special.
The Ola medium and small Archive Boxes are perfectly sized to hold documents up to A5 & A6.
Crafted with vibrant green and ultramarine prints, these boxes are perfect for display and offer a unique and timeless way to preserve memories. The Ola Archive Boxes will provide you with an elegant solution to store and display photos, documents, and other keepsakes. Ideal for gifting, the boxes will add a touch of sophistication to any room.
Each is presented with a detachable, magnetic label holder to make categorisation easy. 2 sheets of acid-free tissue paper are included so you can protect what's stored inside. They are the perfect patterned addition to any desk or library - multipurpose and designed to be reused year after year.
MEASUREMENTS

MEDIUM BOX: 230 X 170 X 75 MM (FITS A5)

SMALL BOX: 180 X 130 X 65 MM (FITS A6)

MATERIAL
VEGETABLE BASED INKS & FSC CERTIFIED PAPER STOCKS
PROCESS
CRAFTED BY HAND
COLOUR

MEDIUM BOX: GREEN/PINK

SMALL BOX: ULTRAMARINE/LILAC

COUNT
SET OF 2 BOXES, 2 SHEETS ACIDFREE TISSUE PAPER
FEATURES
DETACHABLE, MAGNETIC LABEL HOLDER
ORIGIN
UK