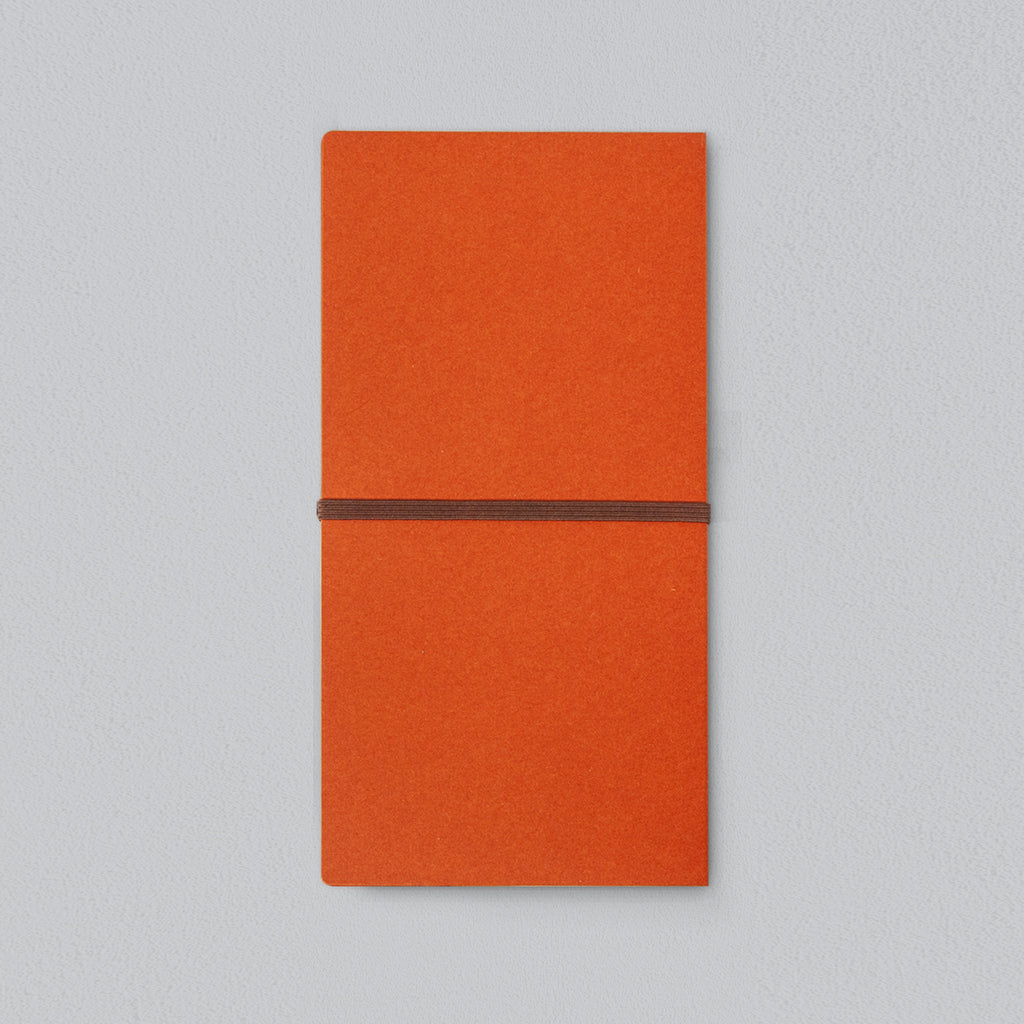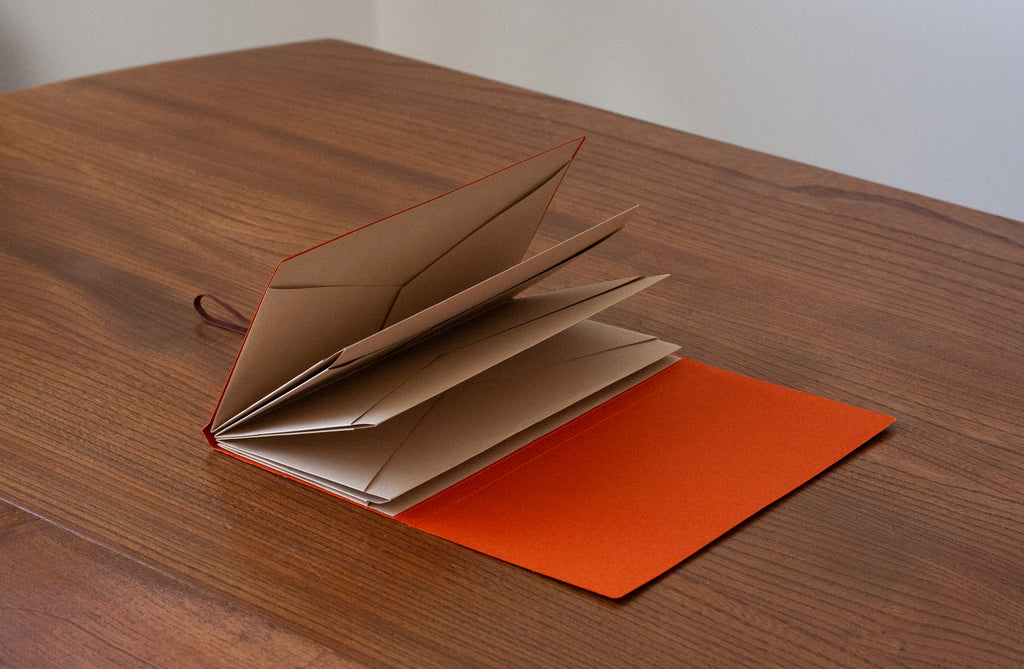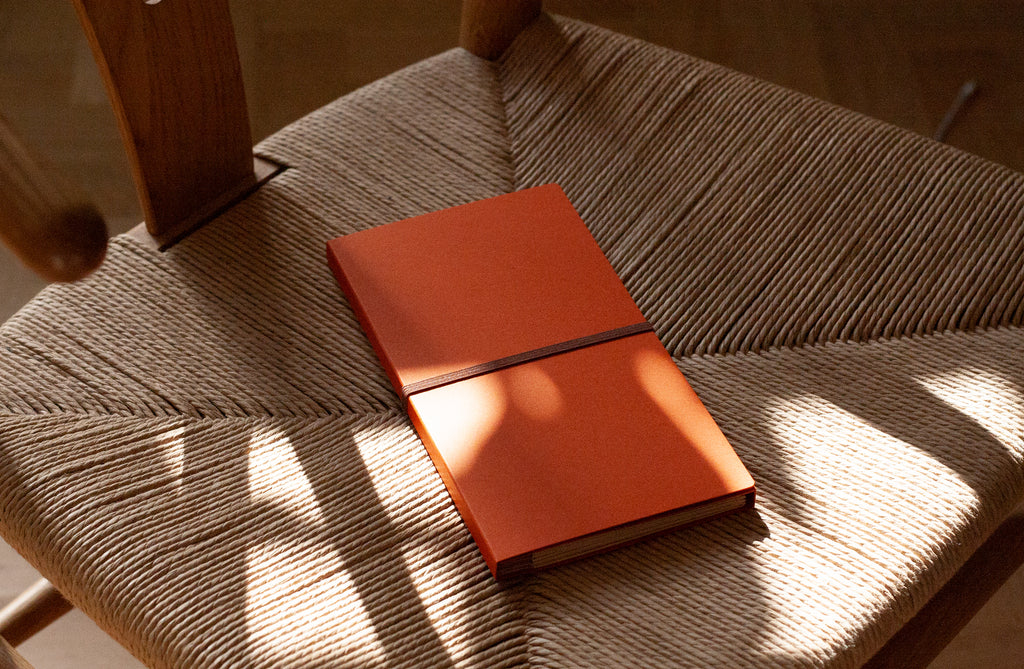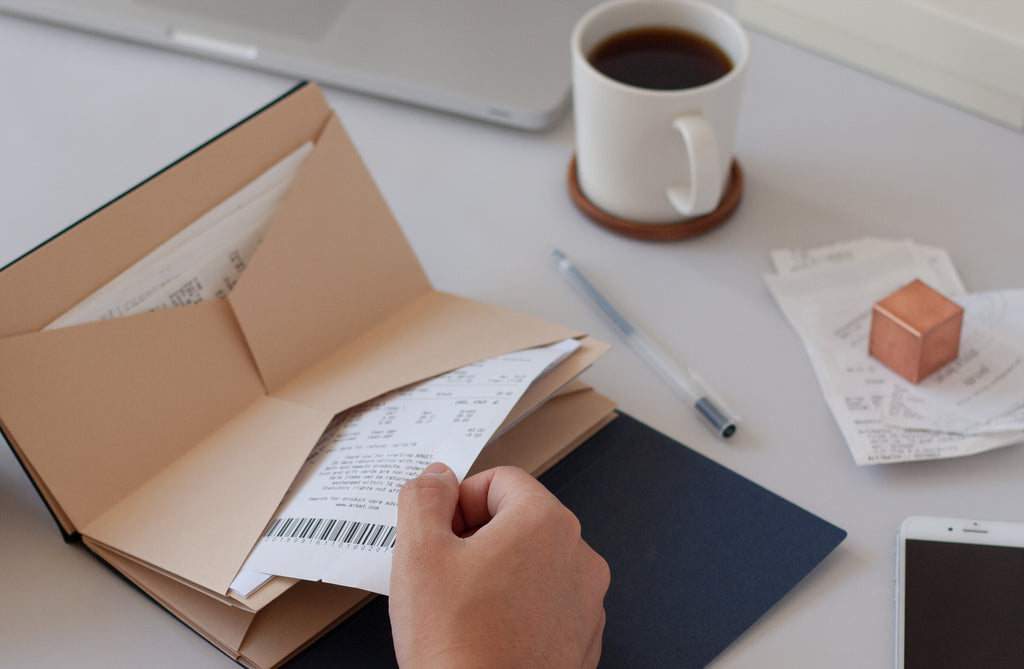 Poi Co. Origami Folder in Vermilion Orange
RM129.00

RM0.00
A travel-sized folder for storing and organising documents, receipts and notes wherever you go.
Each contains 8 individually hand-folded and assembled envelope pockets. The elastic band closers have also been custom dyed to compliment the cover paper colours.
Available in 3 exterior colour options: Olive green, vermilion orange, indigo blue.
| | |
| --- | --- |
| FORMAT | |
| PROCESS | HAND FOLDED AND HAND ASSEMBLED |
| COLOUR | VERMILION ORANGE |
| COUNT | SINGLE FOLDER |
| FEATURES | ELASTIC BAND CLOSURE, 8 HAND FOLDED ENVELOPE POCKETS |
| PAPER | 308GSM HEIWA PAPER COVER (JAPAN), 150GSM INTERNAL PAPER BY G.F. SMITH (UK) |
| ORIGIN | MADE IN SEOUL, S. KOREA |