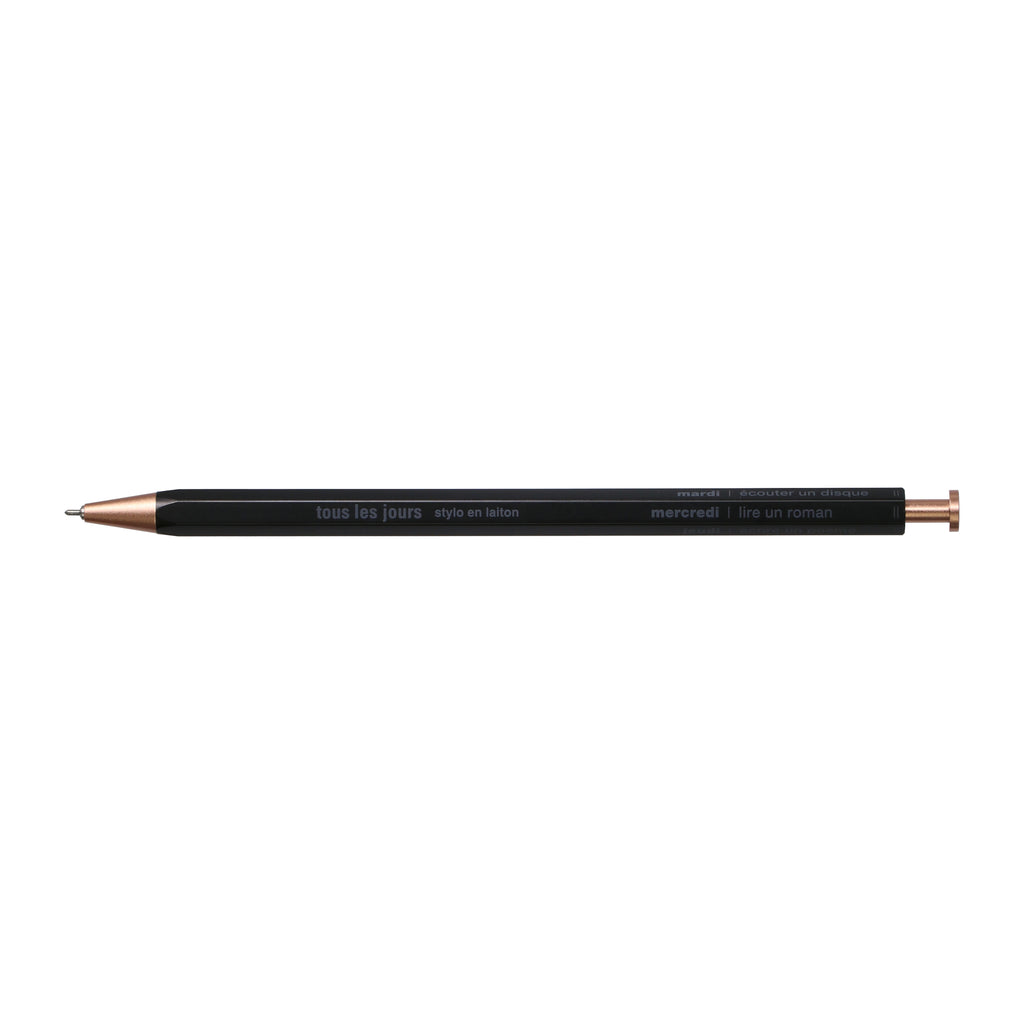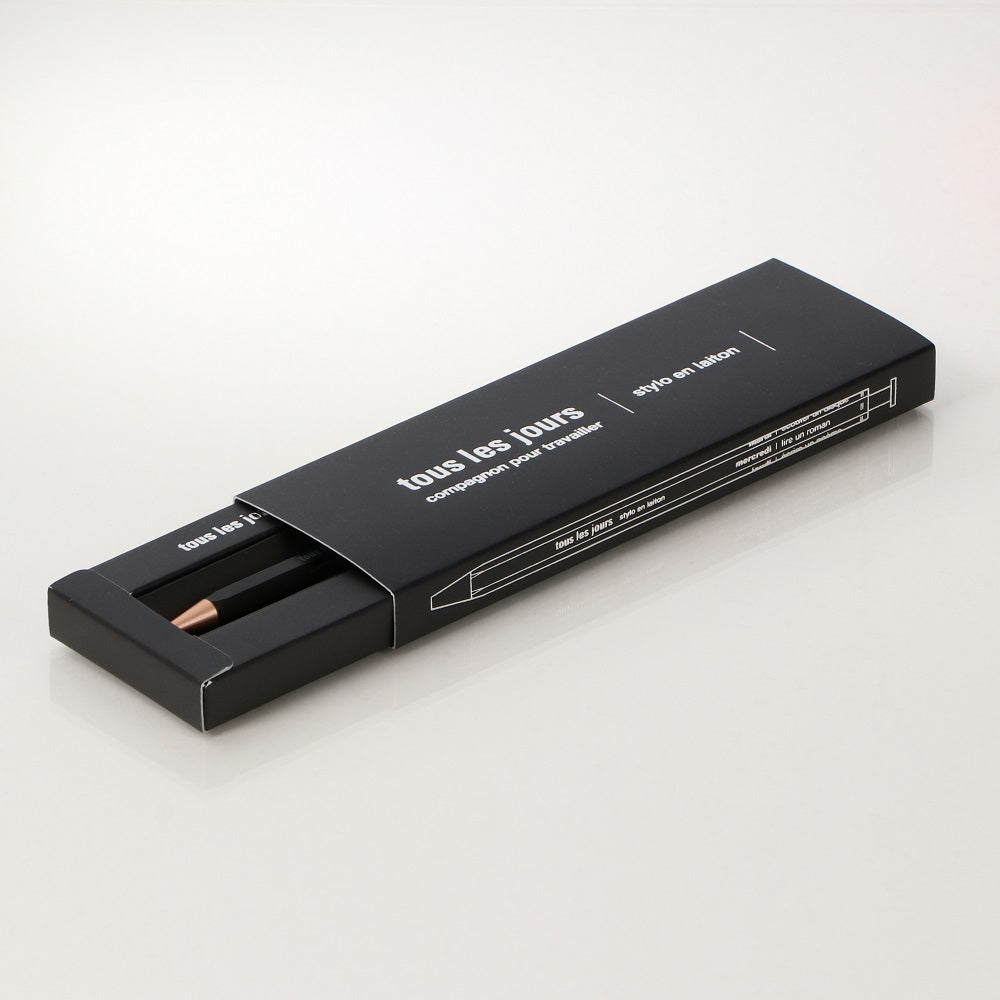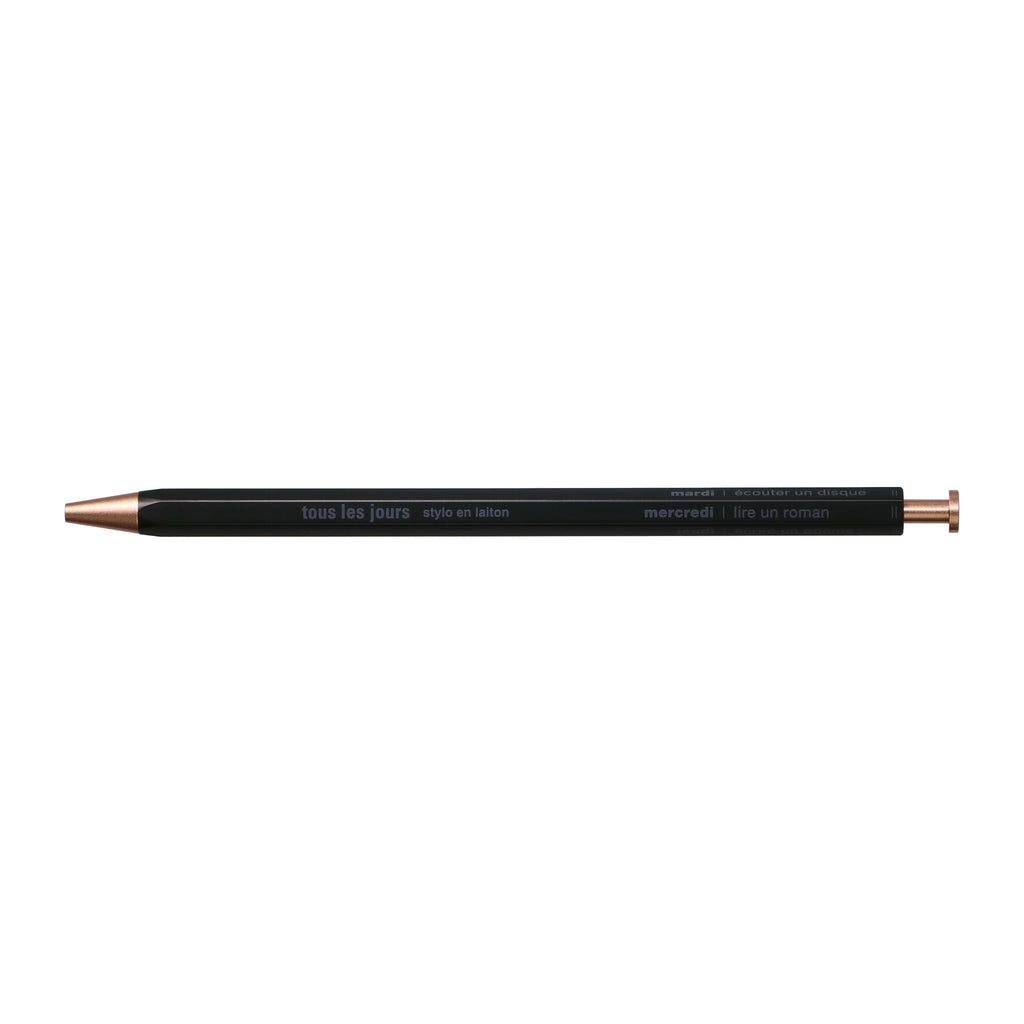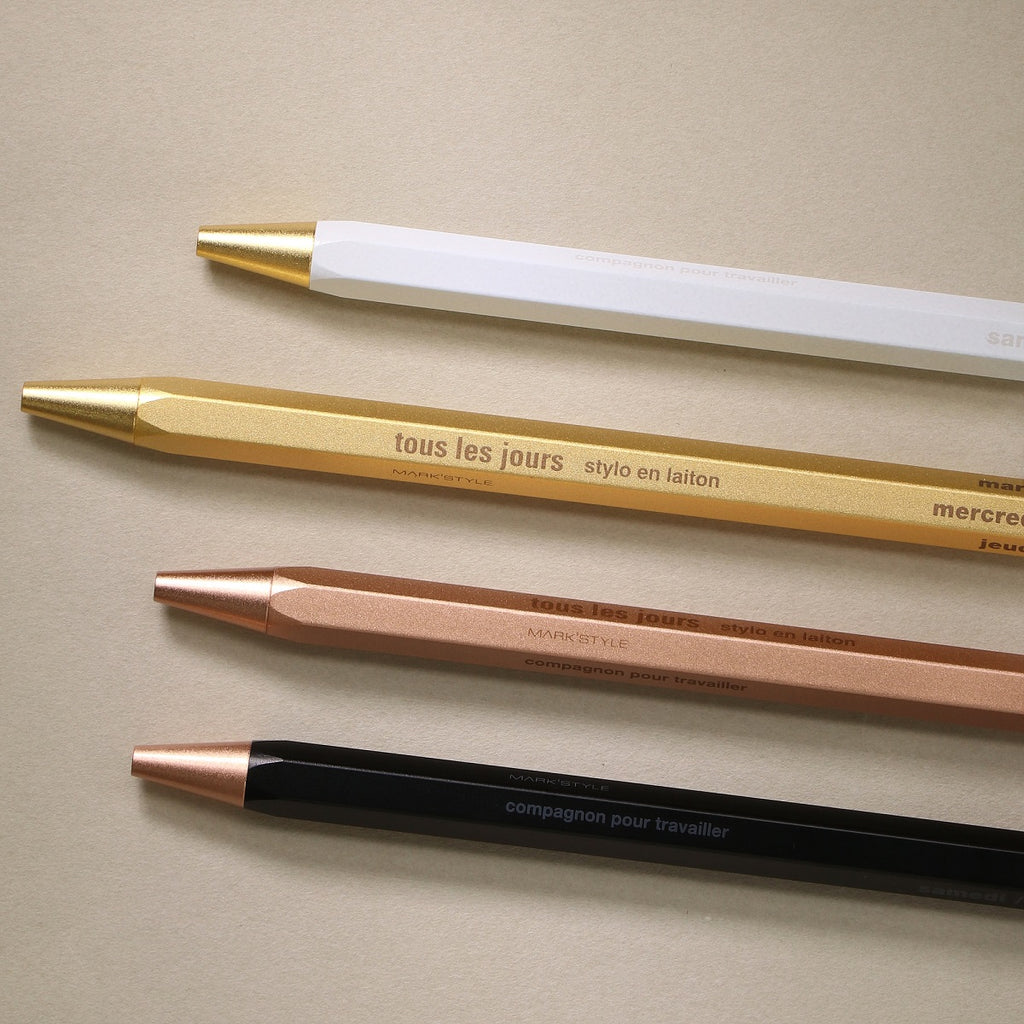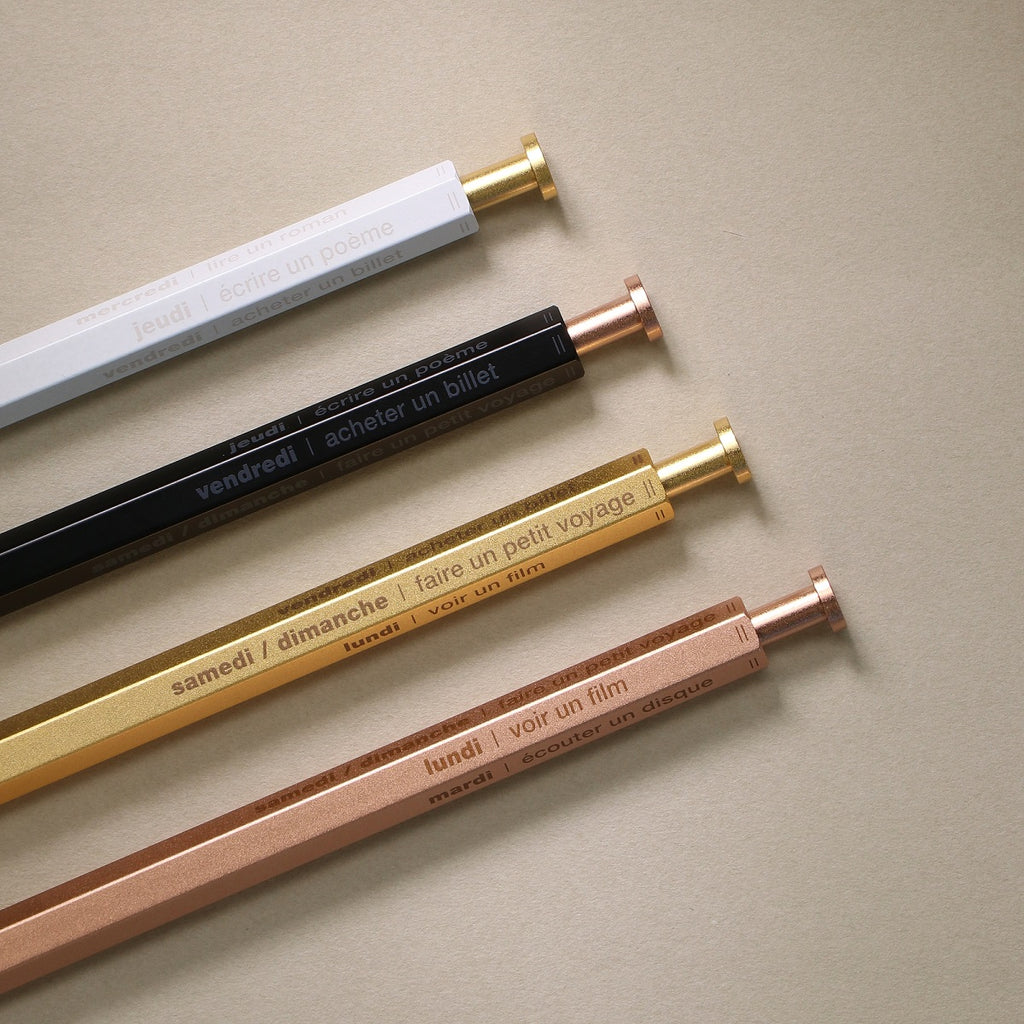 Mark's Tous les Jours Brass Ballpoint Pen in Black
RM149.00

RM0.00
Elevate your stationery game with the new Mark's Tous Les Jours Ballpoint Pen in an all new Brass version. Same shape, same design, different material. Each pen comes in its own special box perfect for keeping it safe when not in use, and also great for gifting. The Mark's Brass Pen is also available in Gold, Champagne Pink, and White.
Mark's Tous les Jour Ballpoint Pen provides a truly worldly writing experience. In French, 'tous les jours mes stylos' means 'my everyday pen'. The brass barrel of this finely made Japanese pen is printed with activity ideas for each day of the week – in French no less! They make some welcome prompts during our busiest days with suggestions to go to watch a film, listen to a recording, and so on.
This ballpoint pen sports a needle tip of 0.5mm that creates the neatest line, and rolls over paper smoothly. Even lovers of medium and 0.7mm nibs will find the smoothness of this 0.5mm fine tipped pen irresistible (you are speaking to a convert here). They're comfortable to write with especially during long sessions of note-taking, and great for drawing and line work.
The elegant brass barrel has an exterior reminiscent of a regular wooden pencil, giving it the perfect balance of being slim and perfectly weighted in your hand. A push-button mechanism and gel black ink finish off the design. This pen is refillable so that you can keep using it day after day.
Black ink refills are available here.
Written on each pen:
Monday - watch a film; Tuesday - listen to music; Wednesday - read a book; Thursday - write a poem; Friday - book a ticket; Saturday & Sunday - take a trip.
Available in a range of other fun colours - Light Pink, Light Blue, Matte Silver, Red, Mint, Olive Green, Navy, Gold, Pink, Turquoise, Cool Gray, Light Purple, Mustard, Light Mint, Red Wine, Ocean Blue, and Vivid Pink – find your perfect Tous les Jours pen here.
Get your matching Tous Les Jours mechanical pencil here.
| | |
| --- | --- |
| FORMAT | 22g, Ø8 x 145mm |
| MATERIAL | BRASS |
| COLOUR | BLACK |
| NIB/TIP | 0.5mm, BLACK GEL INK |
| FEATURES | SPRING CLICK, OHTO REFILL 13 |
| ORIGIN | JAPAN |